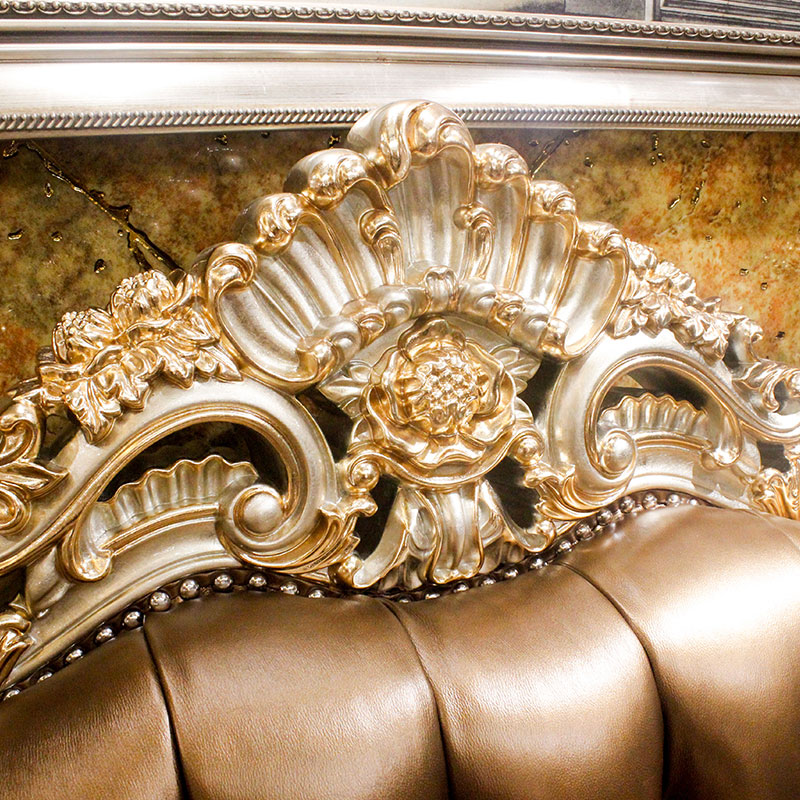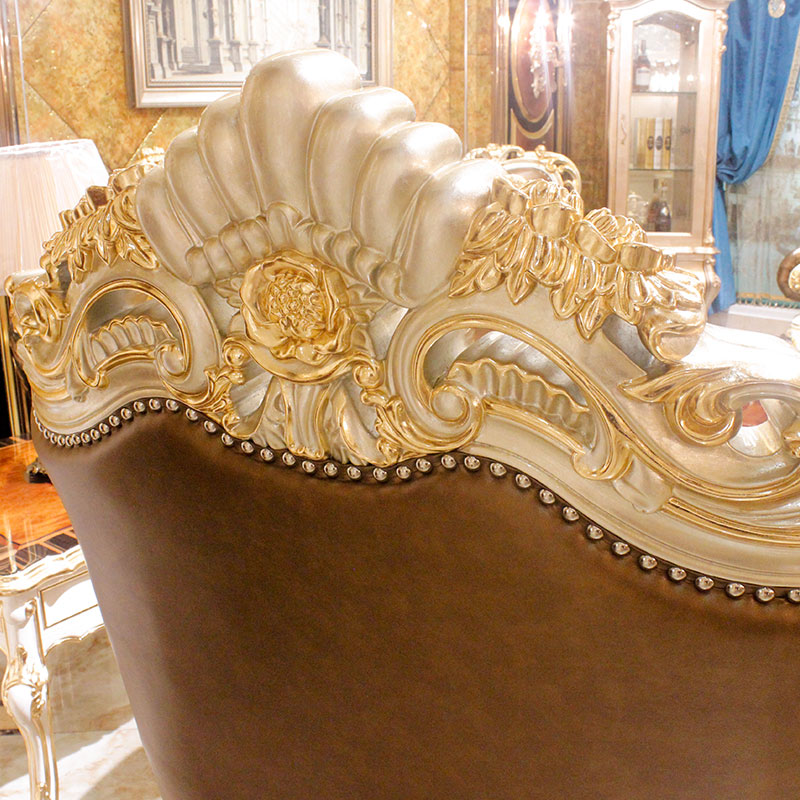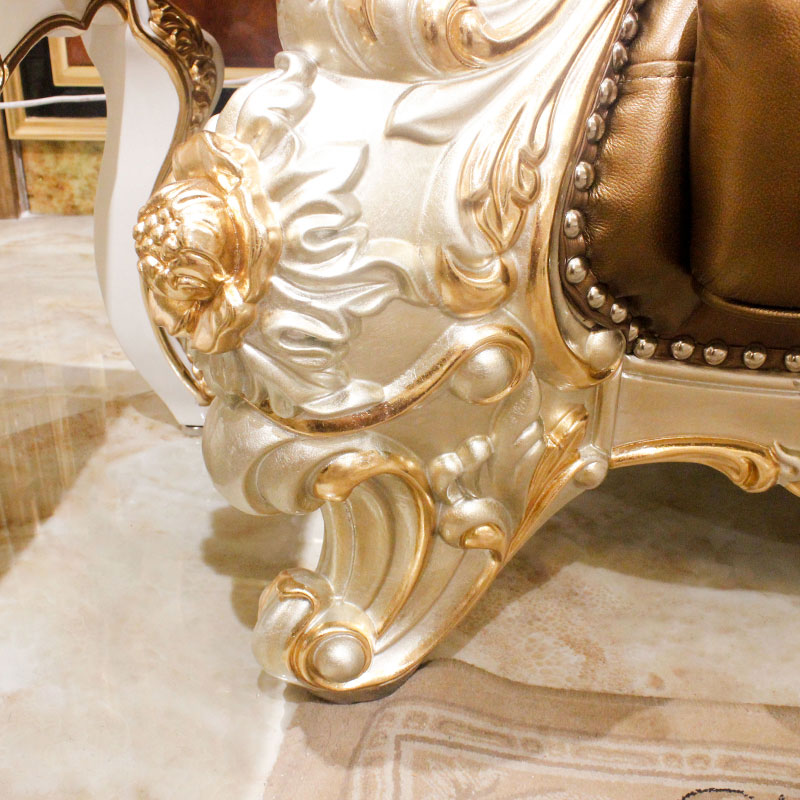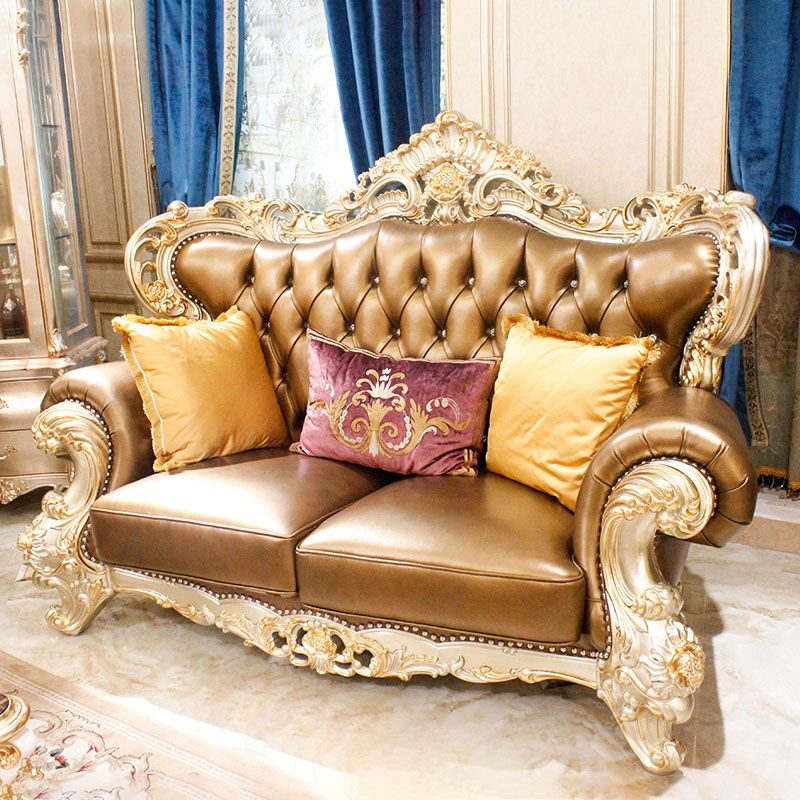 The carved roses and petals connected and fluent,
Reflect each other. With the 14k gold looks much more gorgeous.
The positions between the carvings are polished smooth and do not scratch the hands.
The back carving consistent with the front, which make the carving much more
Three-dimensional.
And the antirust brass nail between the carving and the leather distributes uniform and tidy. It may Oxidation, but not rust.
The carving of the legs is like delicate and charming flowers blowing in the wind. Rich of dynamic artistic realm. The copper nails at the legs are also evenly and tightly distributed
the sofa leather is used imported Italian first layer yellow cattle leather, and we use the whole leather cover process. Therefore, the sofa has a longer service life. Some manufacturers use the splicing process, once used for a long time, the wiring position will burst, shortening the service life.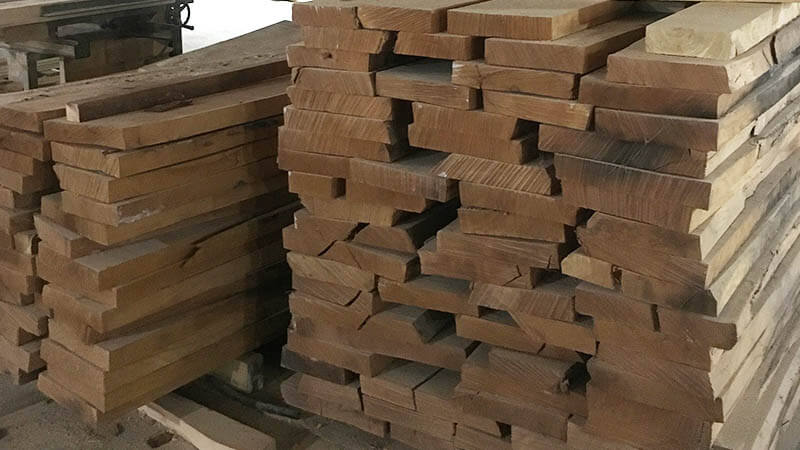 1
Choose good quality French breech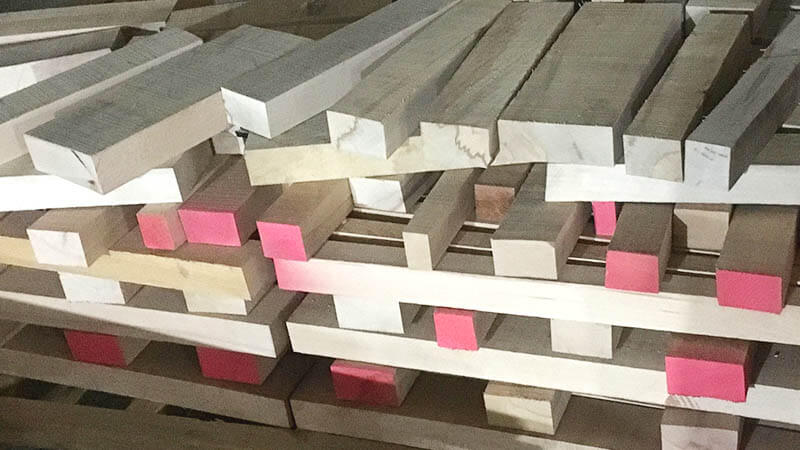 2
Cut the wood into squares, and shape the wood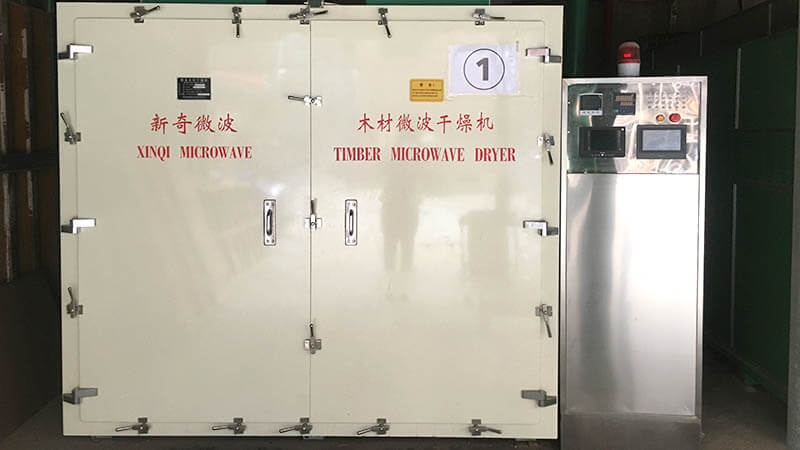 3
Wood is dried to be moisture content 8%-12% which is international standard.
4
Manual carve patterns or designs on woodwork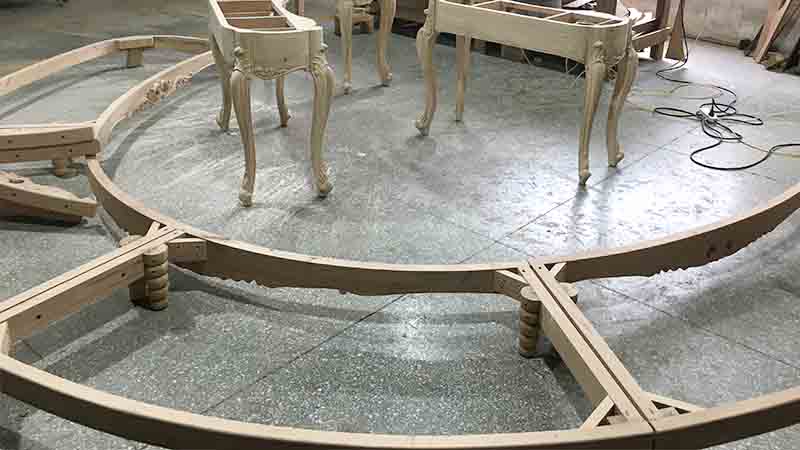 5
Piece wood together assembly into a semi-finished product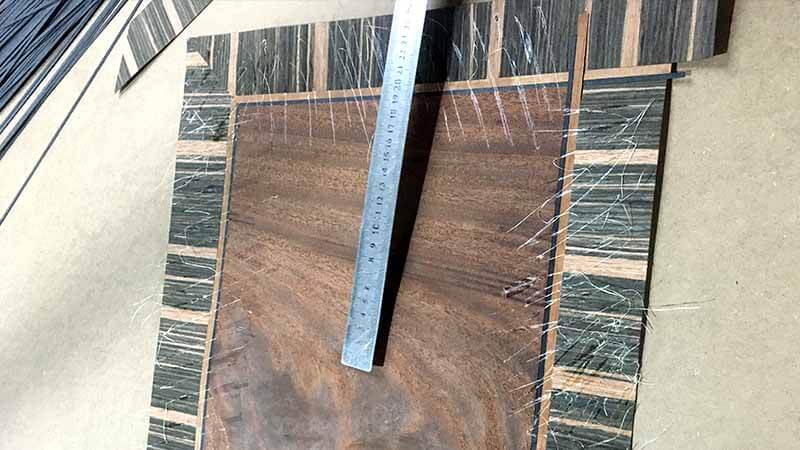 6
Pure hand-cut, bottle stick natural wood veneer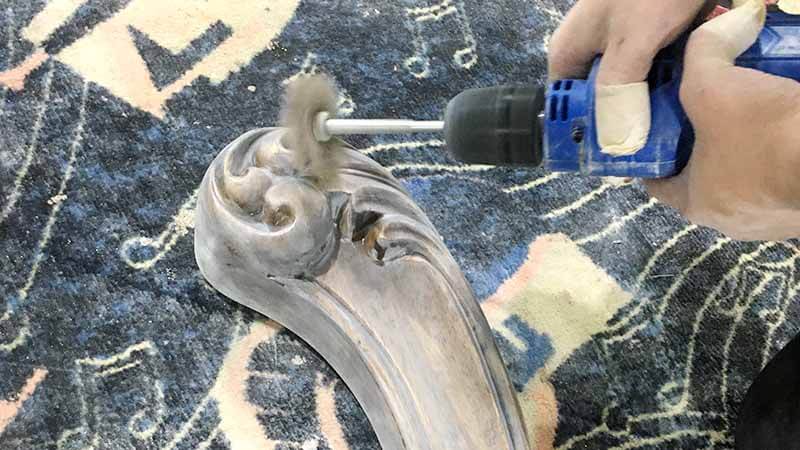 7
Polishing the semi-finished product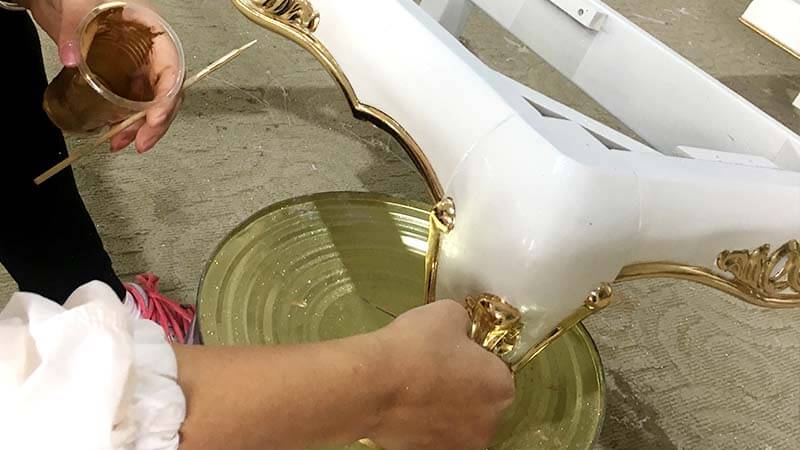 8
Hand-pasted 14k gold foil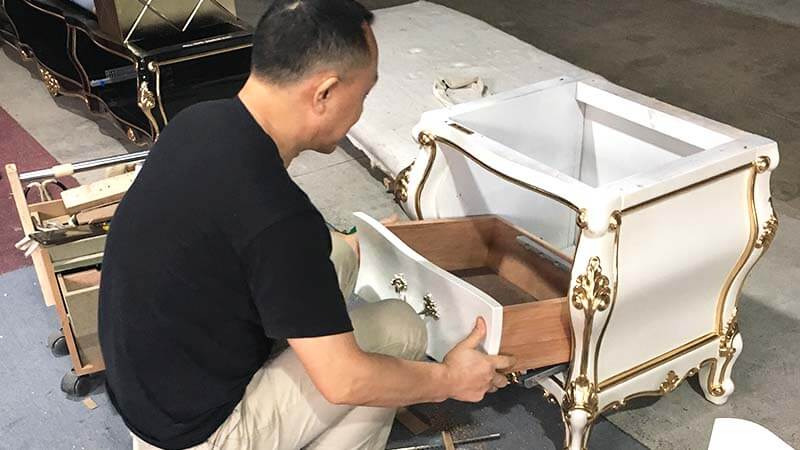 9
Accurate installation of finished products