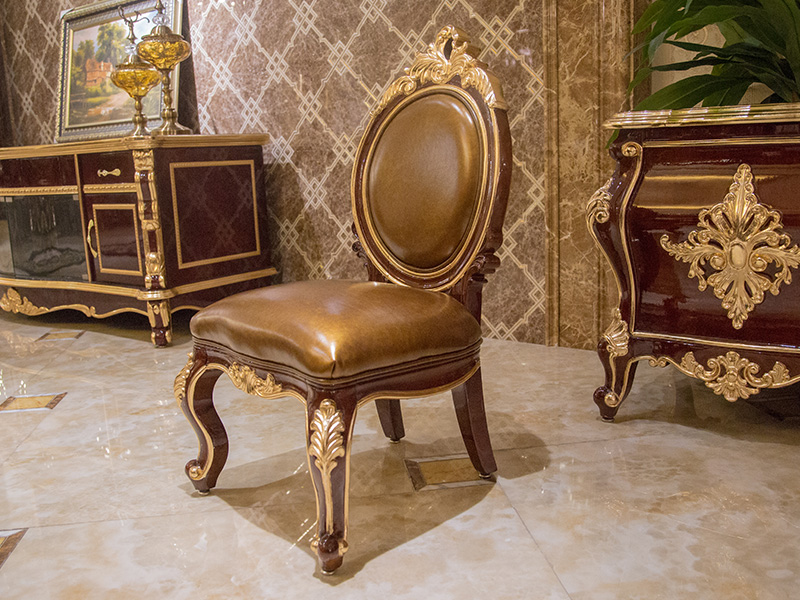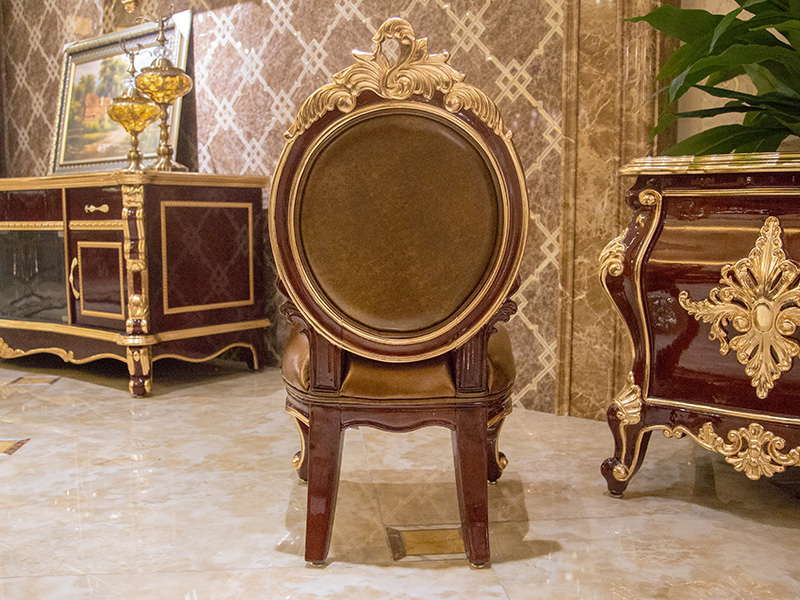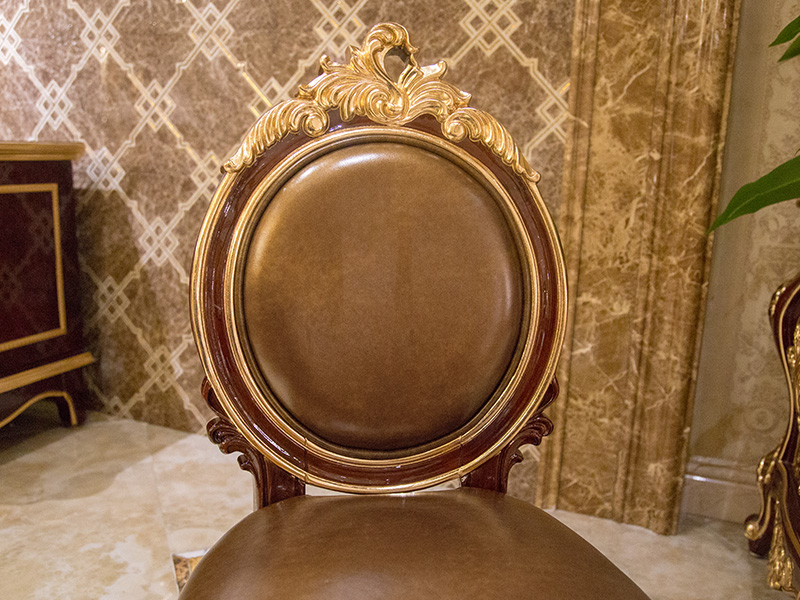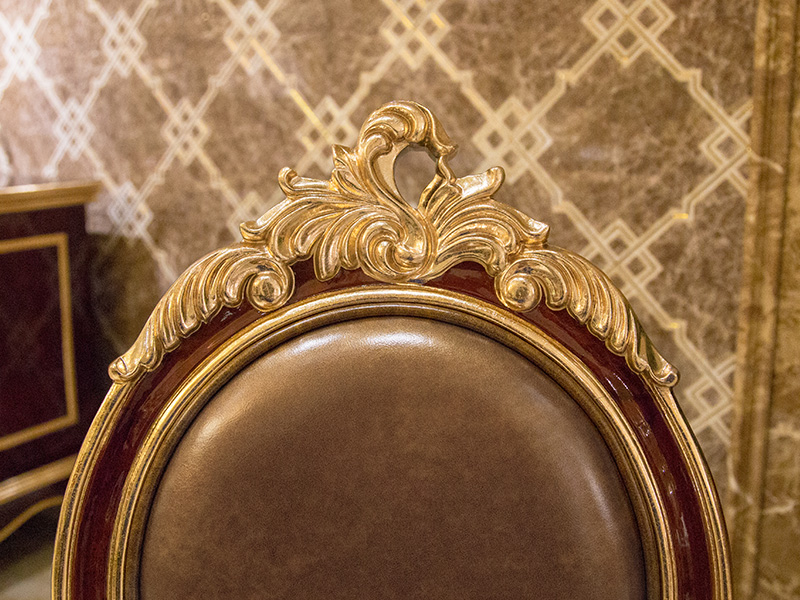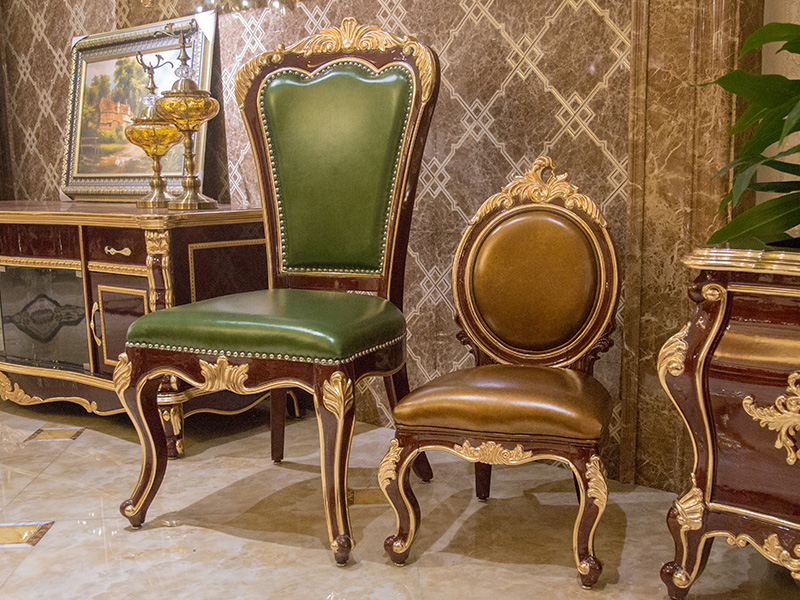 James Bond classic furniture - classic children's dining chair
In front of us, we see two classic dining chairs, one is normal size and the other is children's size. What we introduce is a child size dining chair.
It's small in size, but its carving is the same exquisite. We will take every creative work seriously, not because of their size and price!
We will also go through 28 processes and make it carefully to ensure that every classic furniture is a fine product with high quality, so that customers can have the best!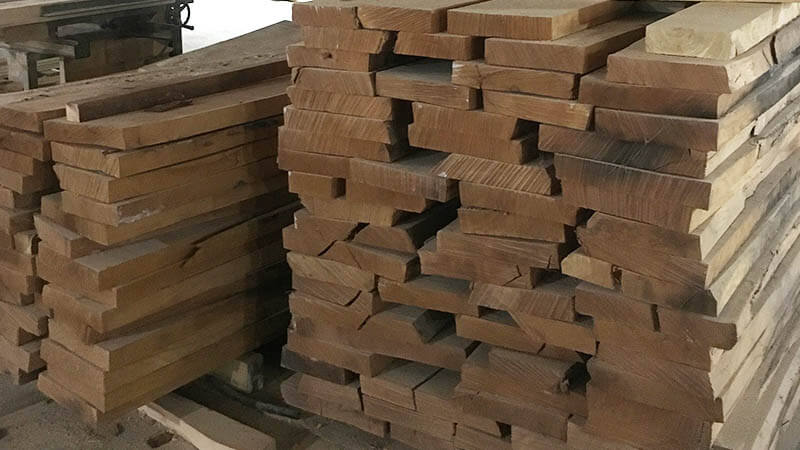 1
Choose good quality French breech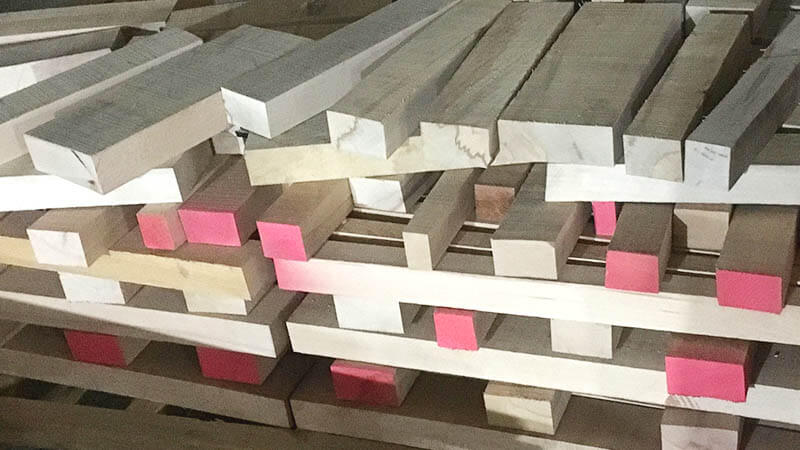 2
Cut the wood into squares, and shape the wood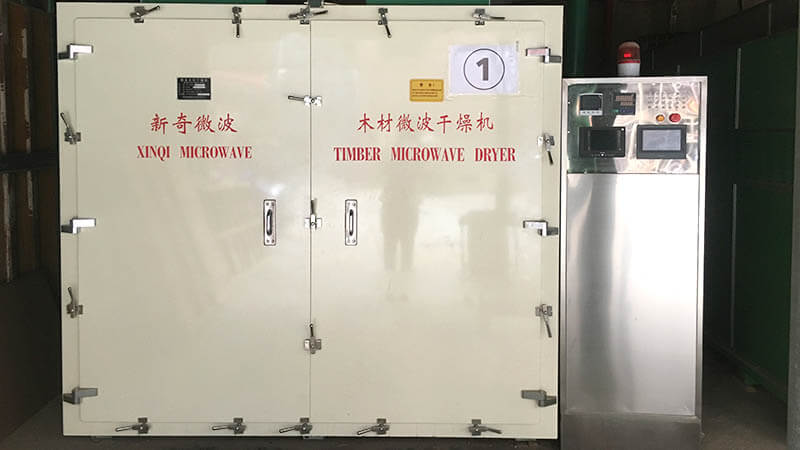 3
Wood is dried to be moisture content 8%-12% which is international standard.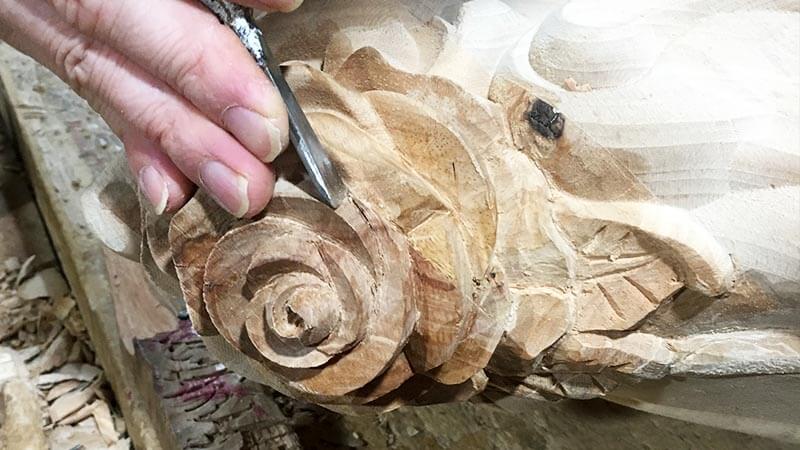 4
Manual carve patterns or designs on woodwork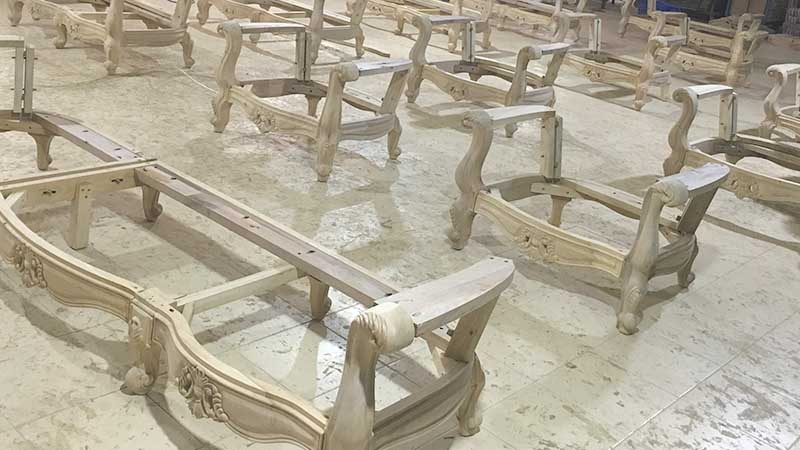 5
Piece wood together assembly into a semi-finished product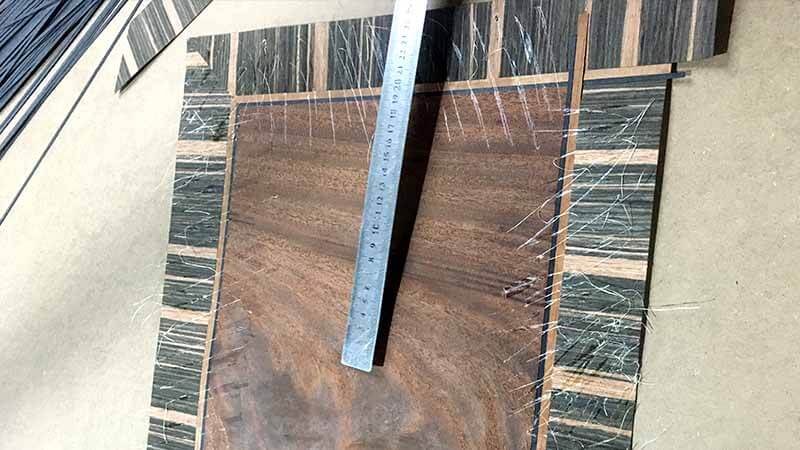 6
Pure hand-cut, bottle stick natural wood veneer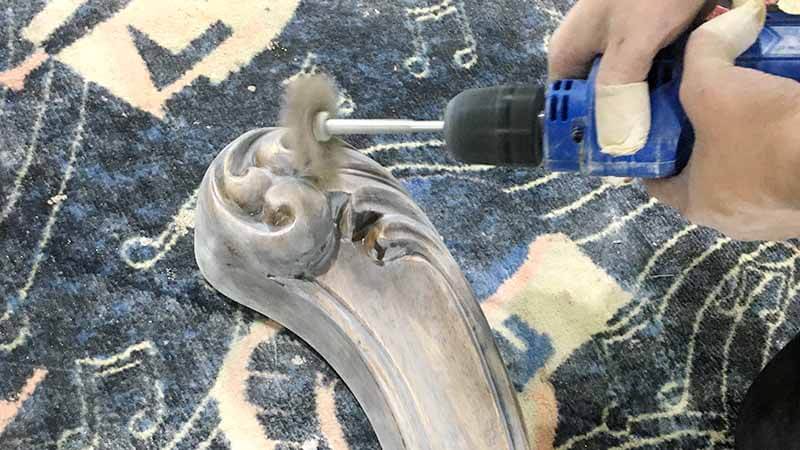 7
Polishing the semi-finished product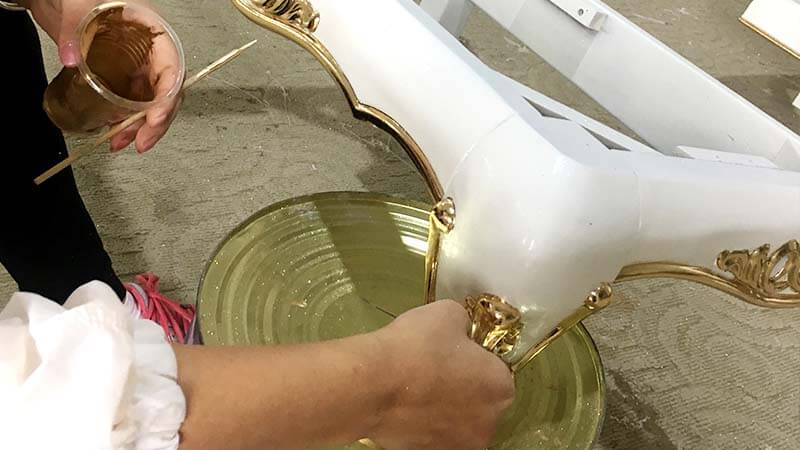 8
Hand-pasted 14k gold foil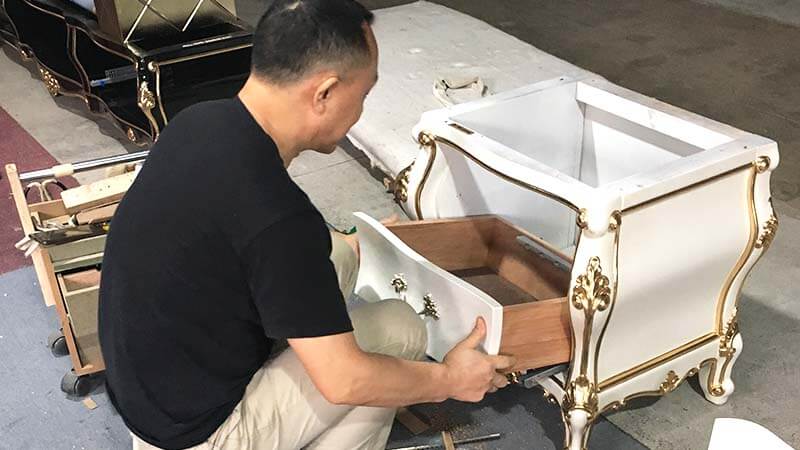 9
Accurate installation of finished products