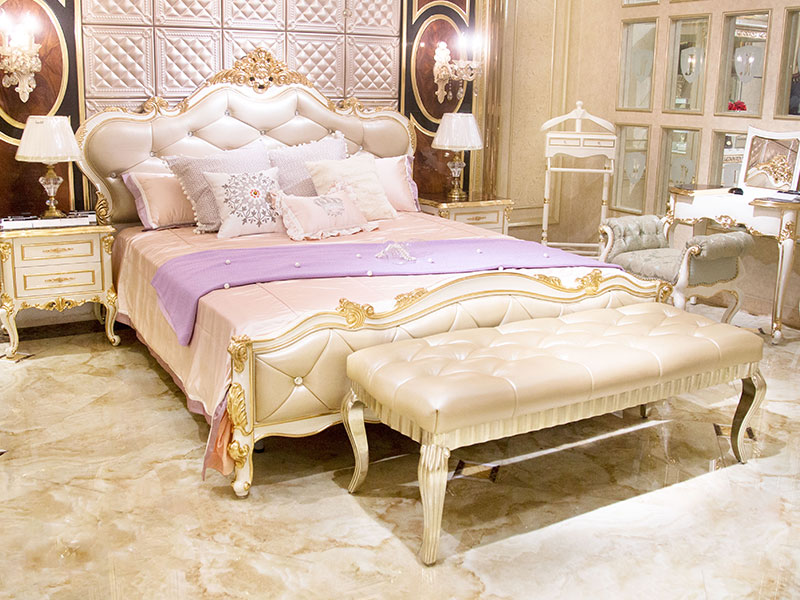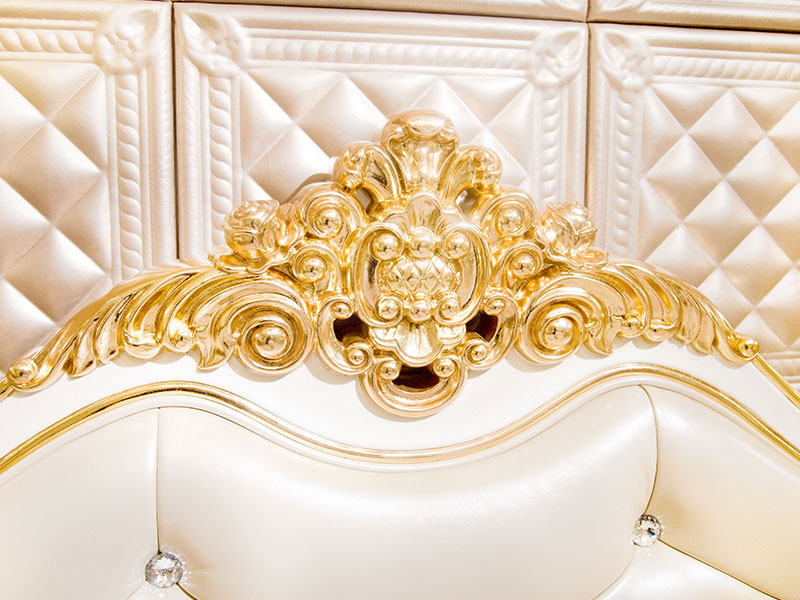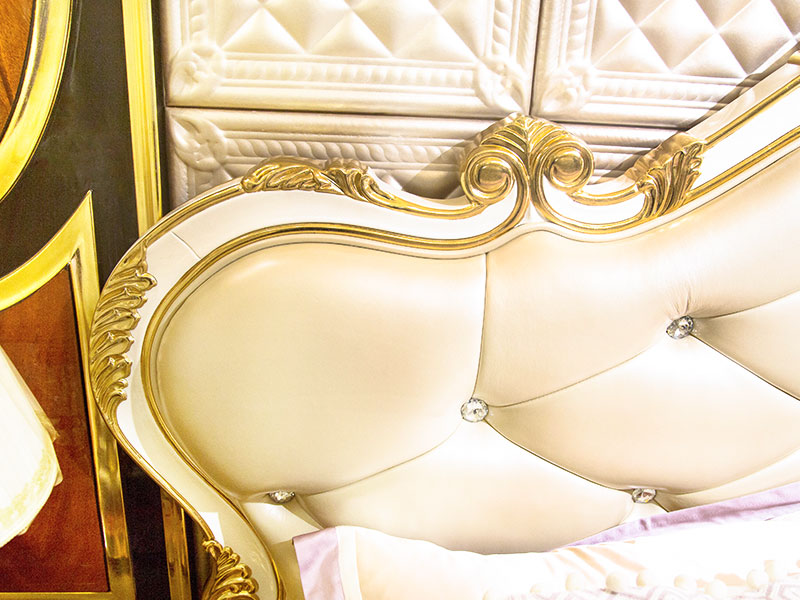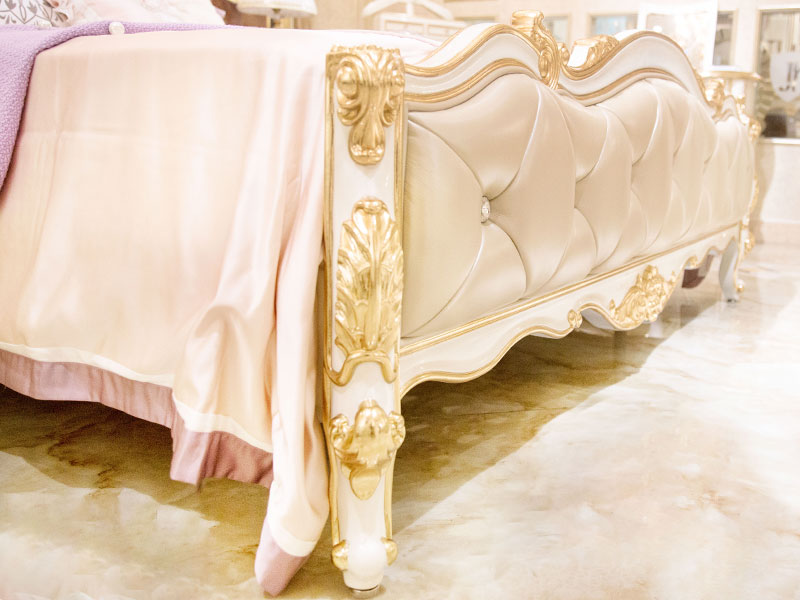 Enjoying the warmth and poetry of home in every morning, the most beautiful details in the life are always so charming. The clean and elegant life style deduces the deep thought of life. The original fragrant of beech wood is flowing freely in the elegance of classic room. The clean and elegant color and structure coruscate the unique expressive force and permanent life. The warmth of city melted with the natural simplicity makes the classic bed take on an unique humanism care. The warm bedroom is full of peaceful and elegant breath, the simple and slight light makes the romantic taste. Life should be so free inward.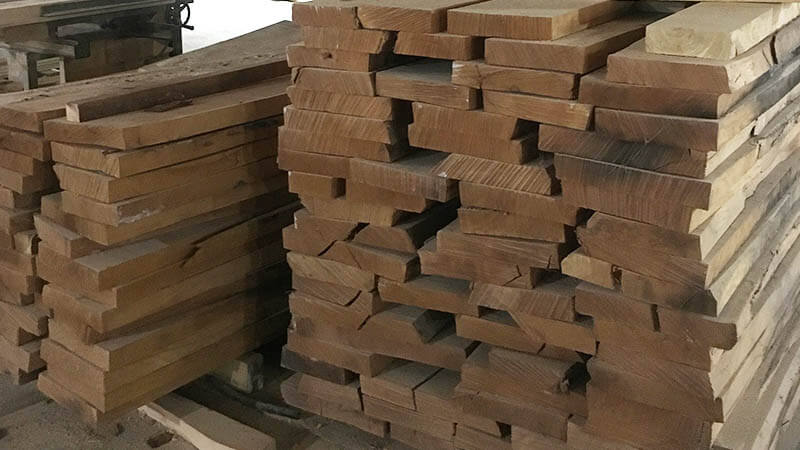 1
Choose good quality French breech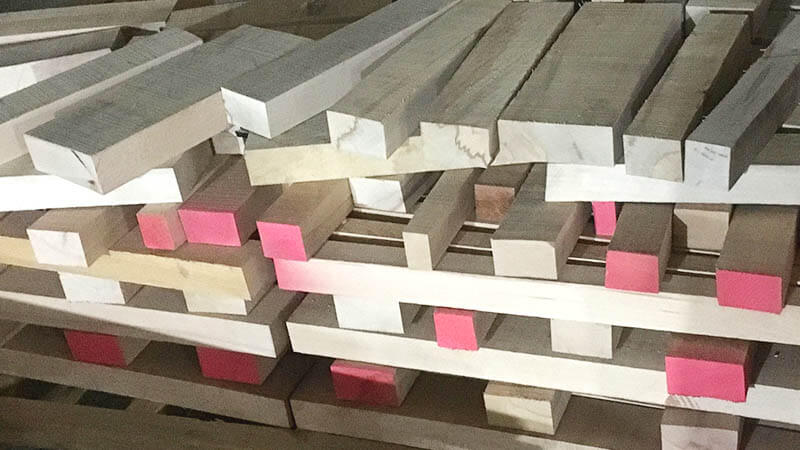 2
Cut the wood into squares, and shape the wood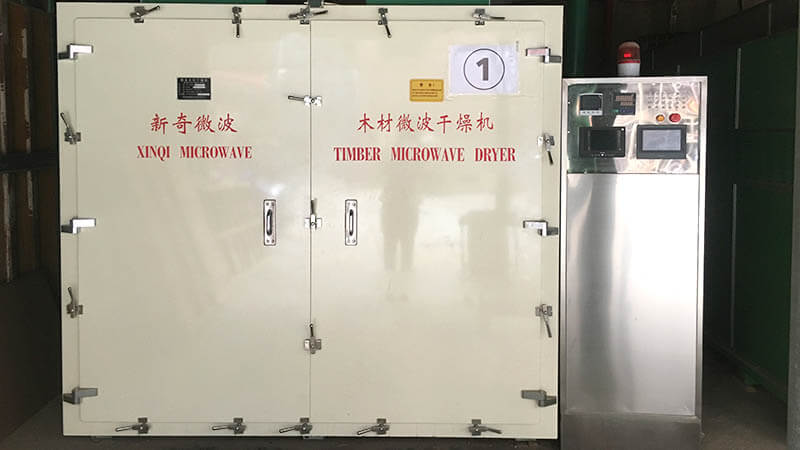 3
Wood is dried to be moisture content 8%-12% which is international standard.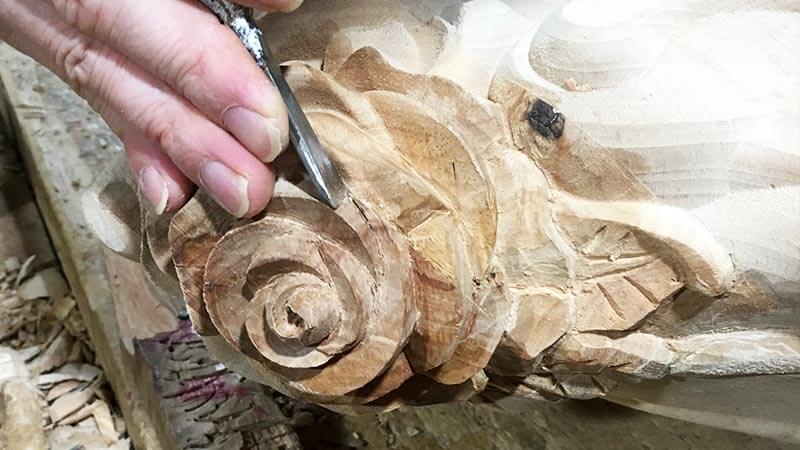 4
Manual carve patterns or designs on woodwork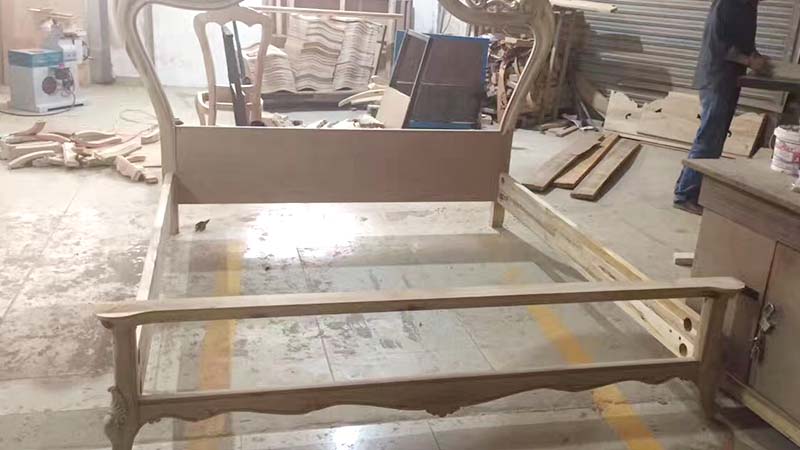 5
Piece wood together assembly into a semi-finished product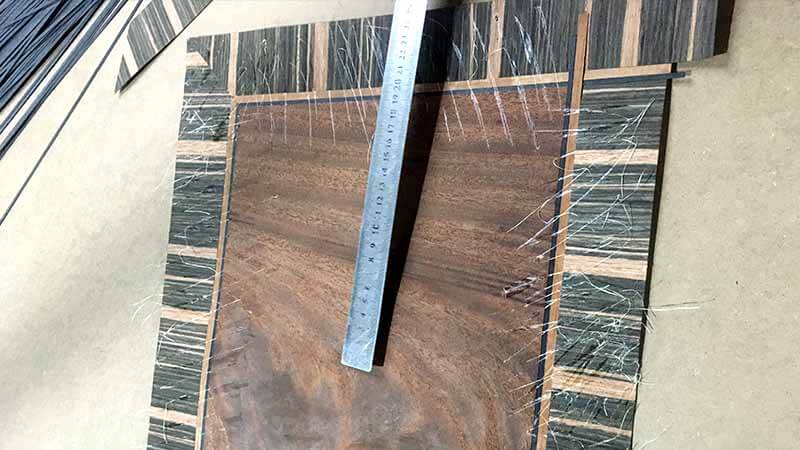 6
Pure hand-cut, bottle stick natural wood veneer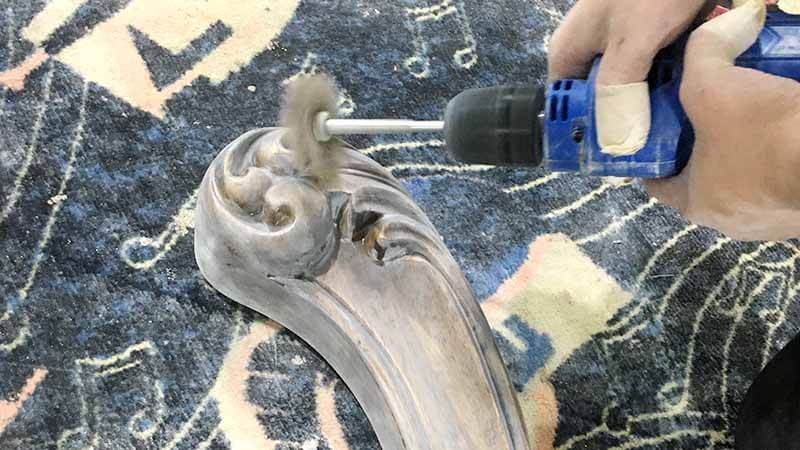 7
Polishing the semi-finished product
8
Hand-pasted 14k gold foil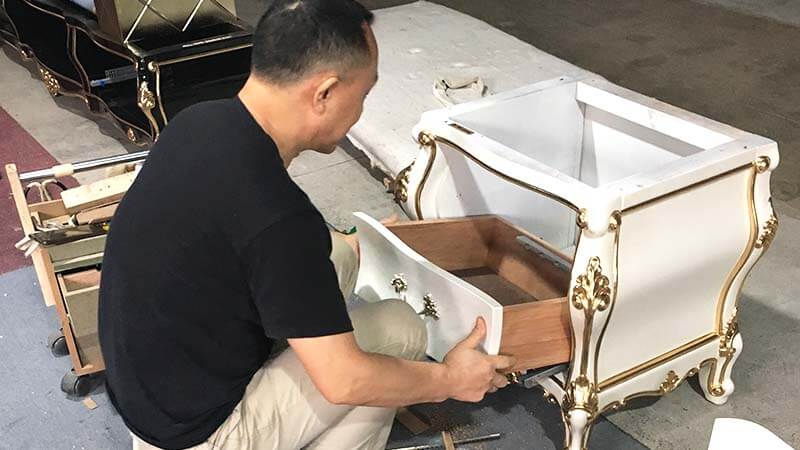 9
Accurate installation of finished products