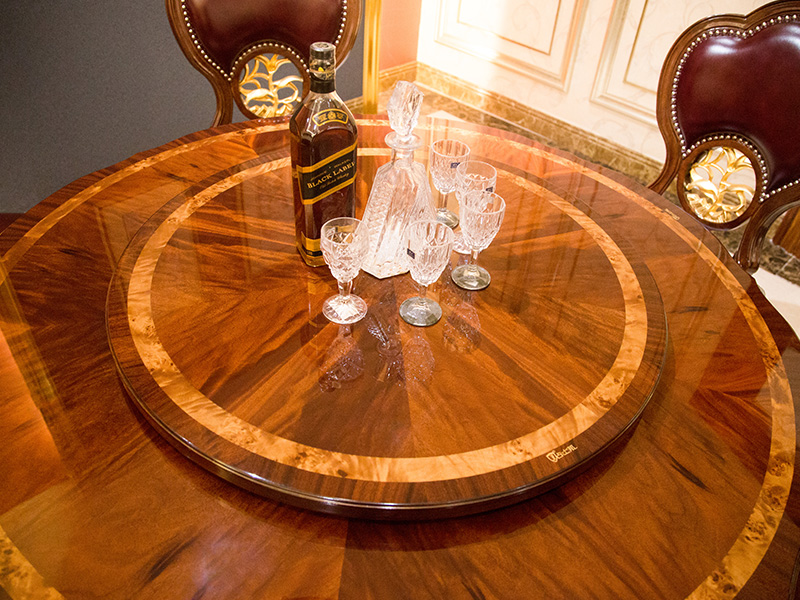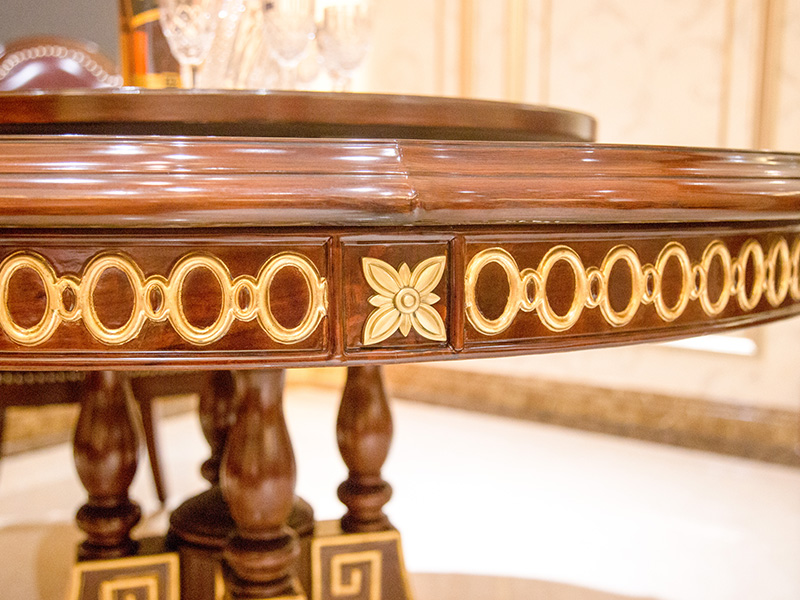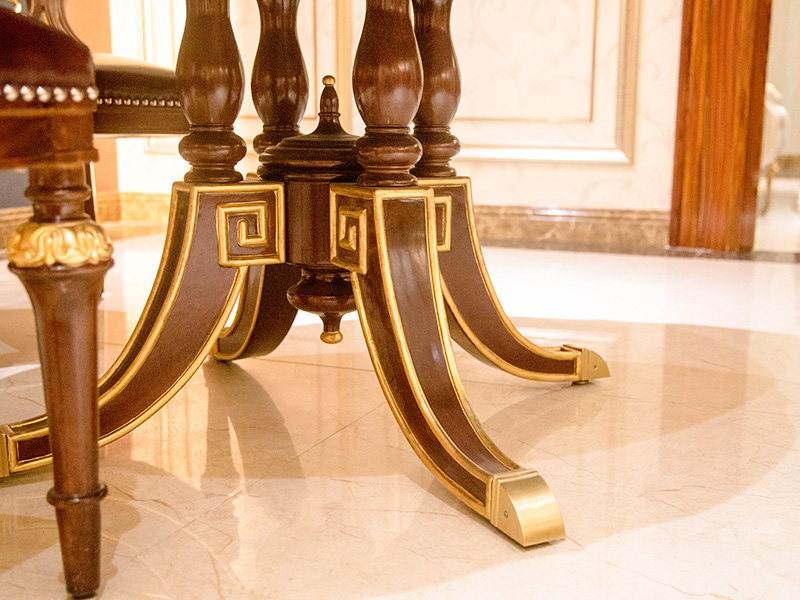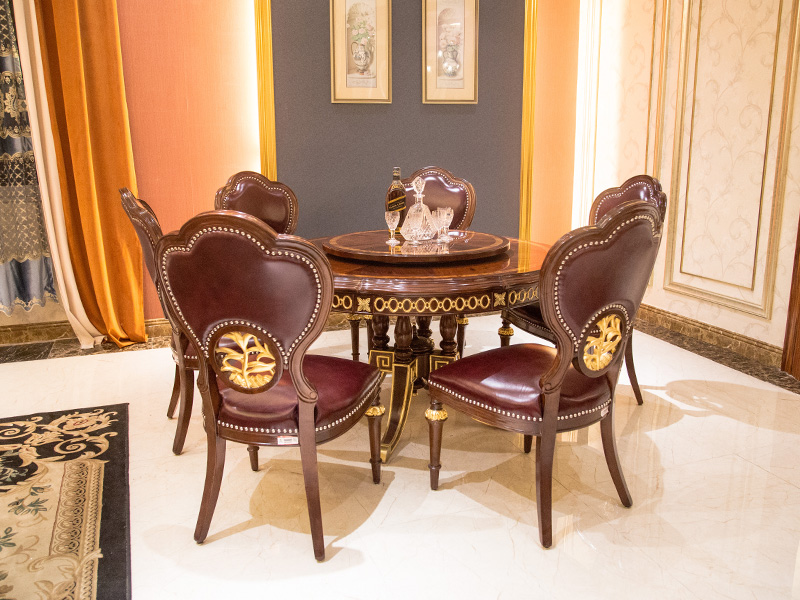 James Bond classic furniture each classic dining table form is different, they each have their characteristics, will be very attractive to customers. This dining table should be featured by a large number of round decorations on the edge of the table, all of which are gold, very unique, and its base is also very unique, and its feet are so beautiful.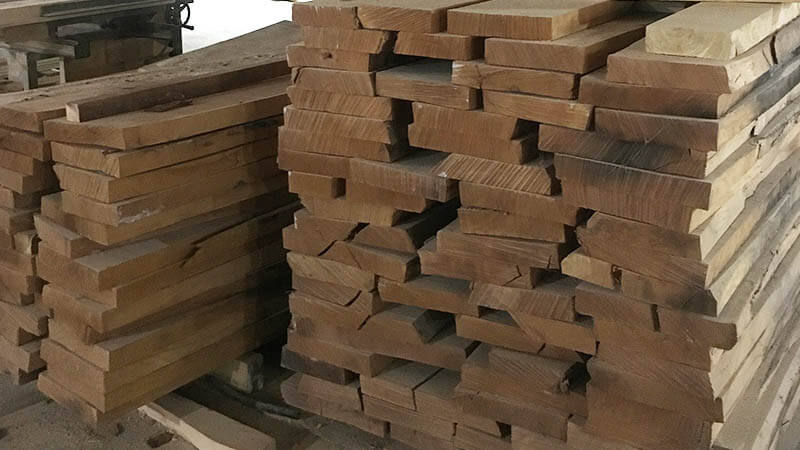 1
Choose good quality French breech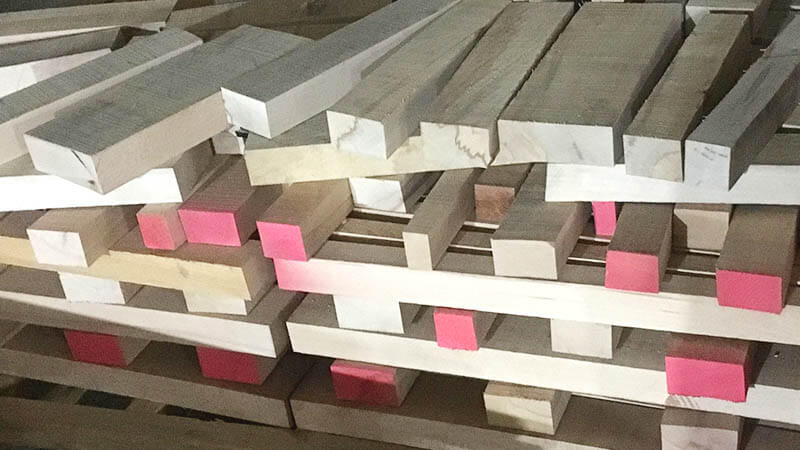 2
Cut the wood into squares, and shape the wood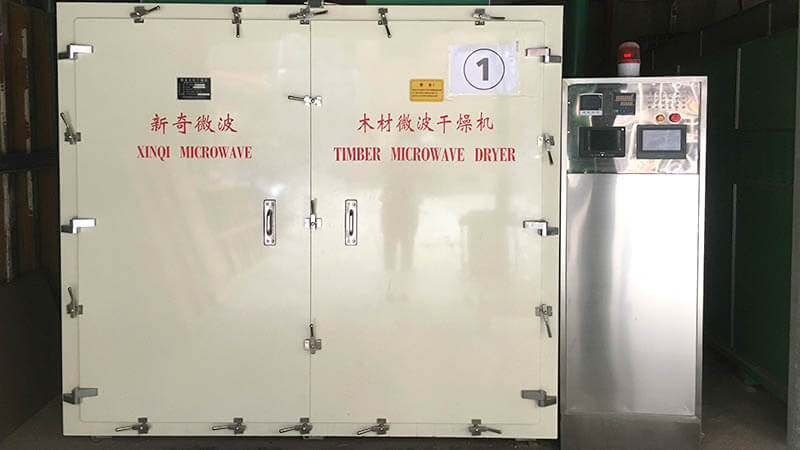 3
Wood is dried to be moisture content 8%-12% which is international standard.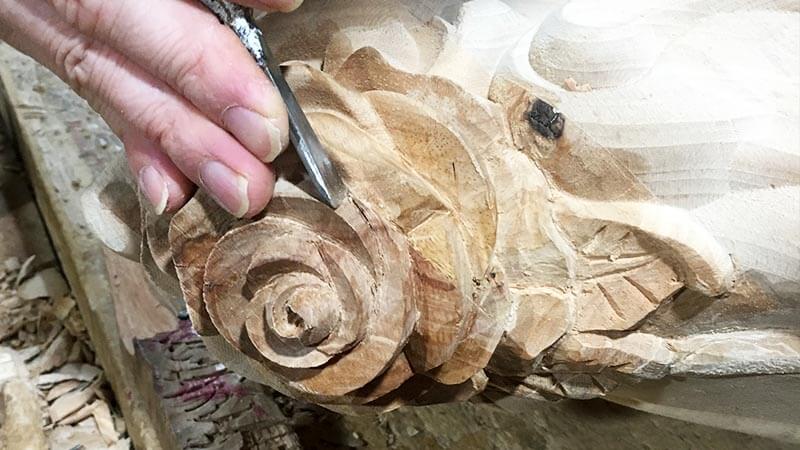 4
Manual carve patterns or designs on woodwork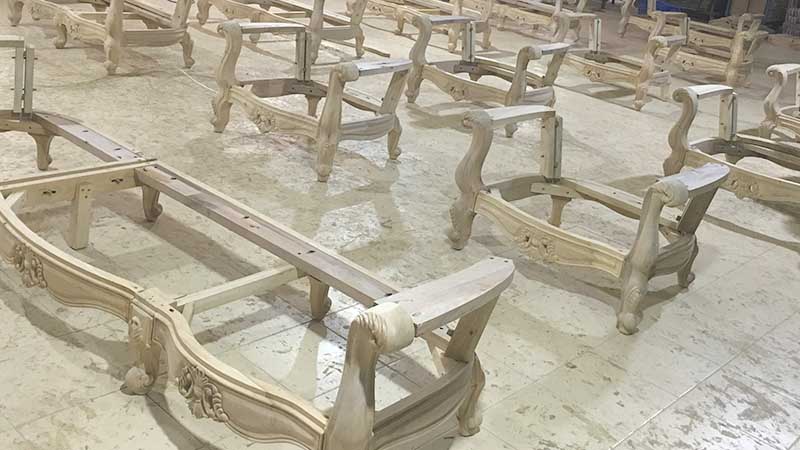 5
Piece wood together assembly into a semi-finished product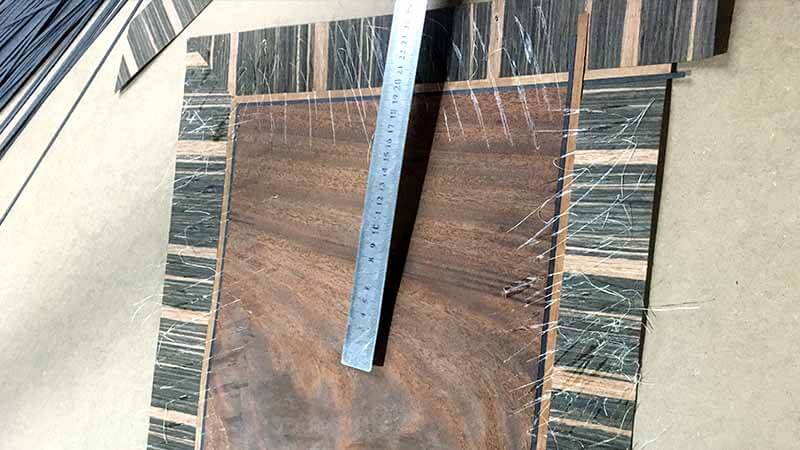 6
Pure hand-cut, bottle stick natural wood veneer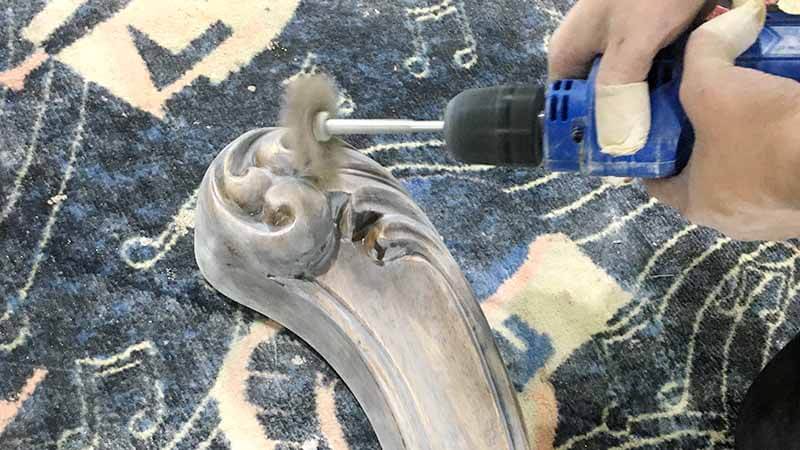 7
Polishing the semi-finished product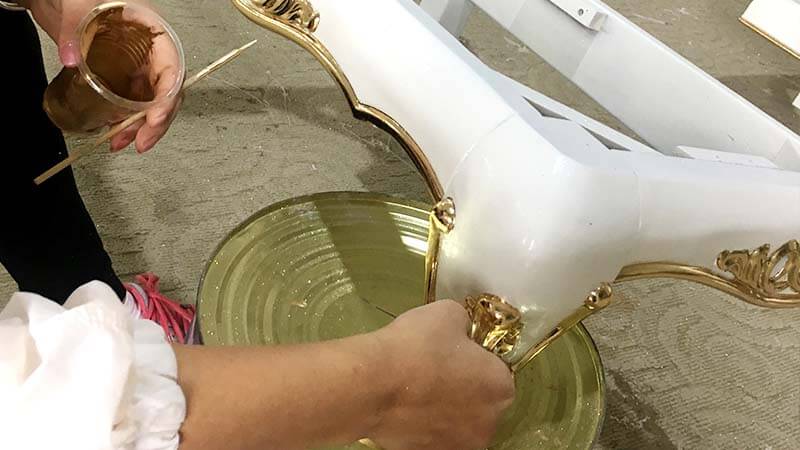 8
Hand-pasted 14k gold foil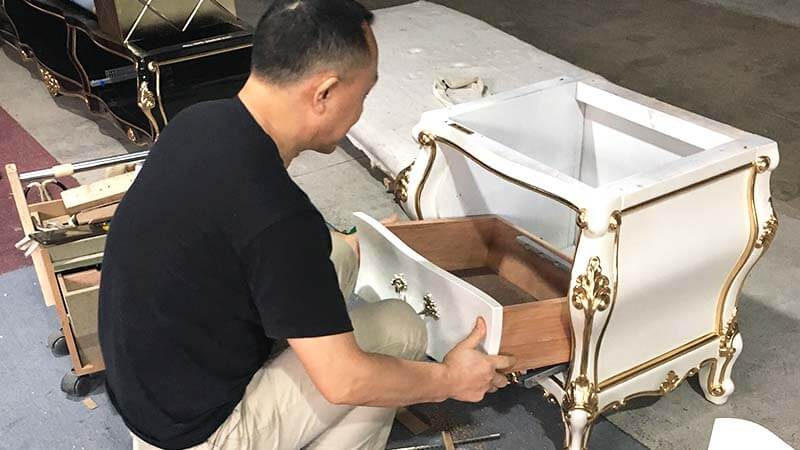 9
Accurate installation of finished products