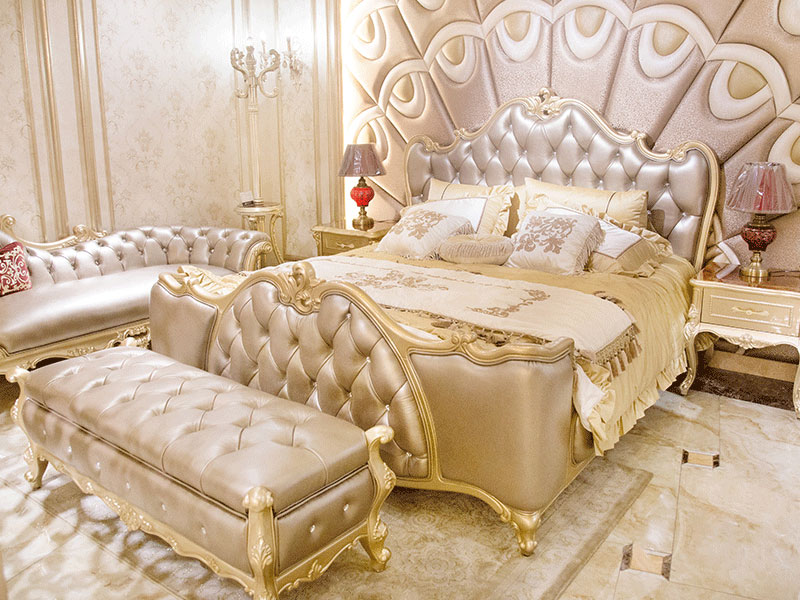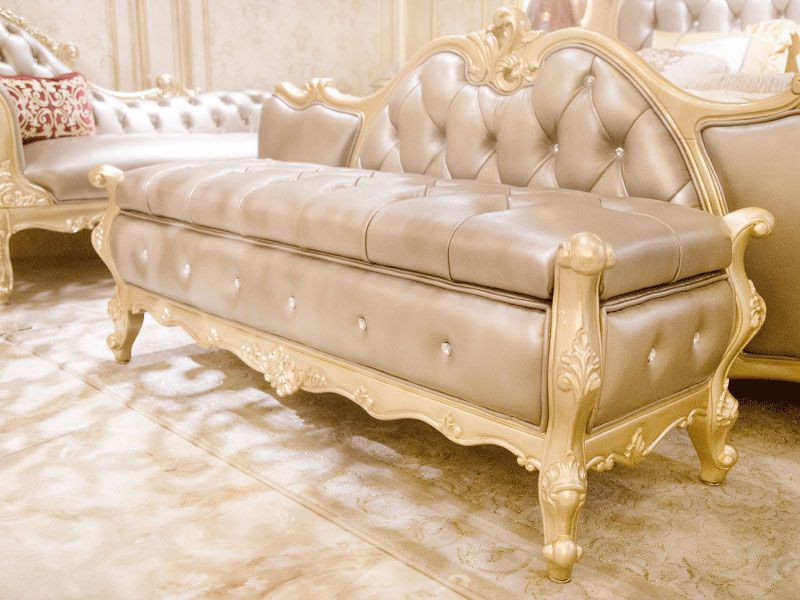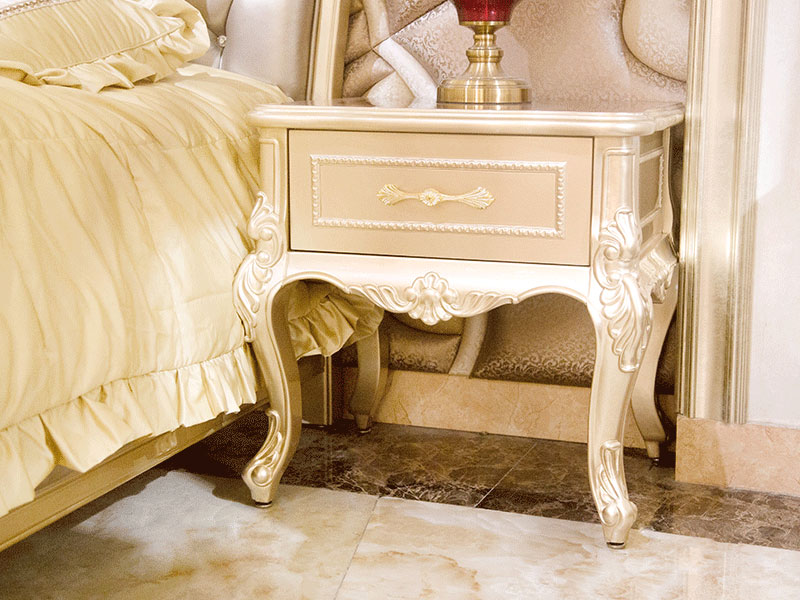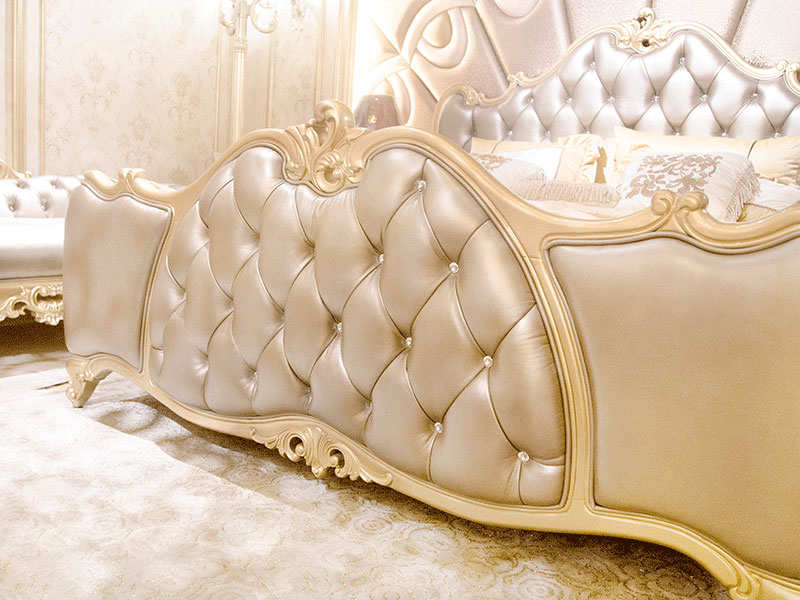 The clean and elegant color and structure coruscate the unique expressive force and permanent life. Combine sliver grey and golden color in palace style design. The carving flowers on the beech wood smooth without scraping hands, the line soft as lace. The foot of the bed was thick and delicate, Surround the end of the bed to prevent the mattress from moving. African bauhinia crystal and first layer leather form a dream catcher structure, hope you have sweet dream every sweet night. Ease and comfort in the life lingering in the dreams every day.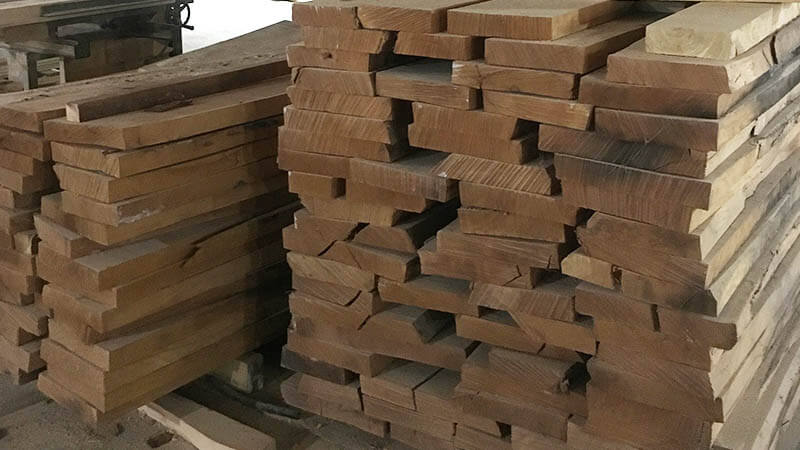 1
Choose good quality French breech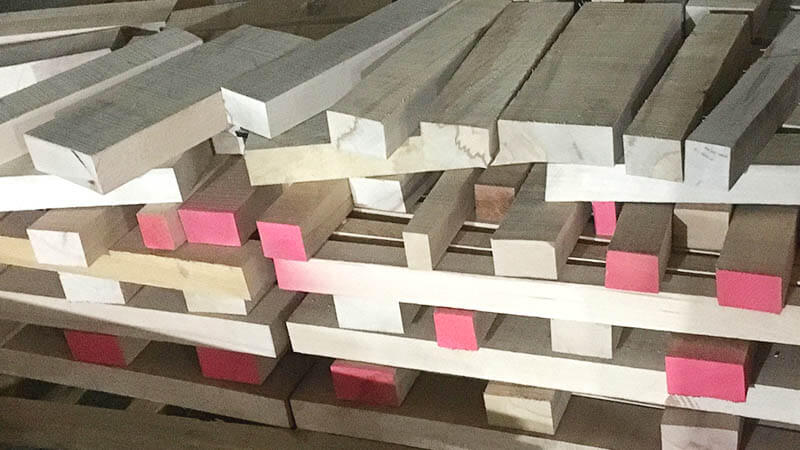 2
Cut the wood into squares, and shape the wood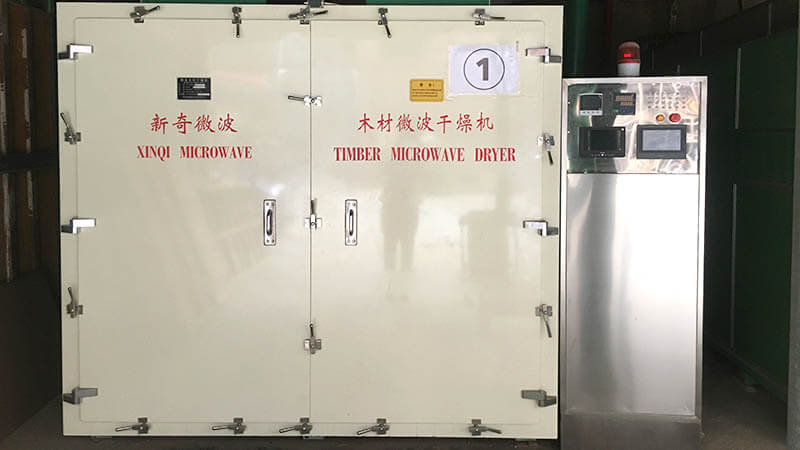 3
Wood is dried to be moisture content 8%-12% which is international standard.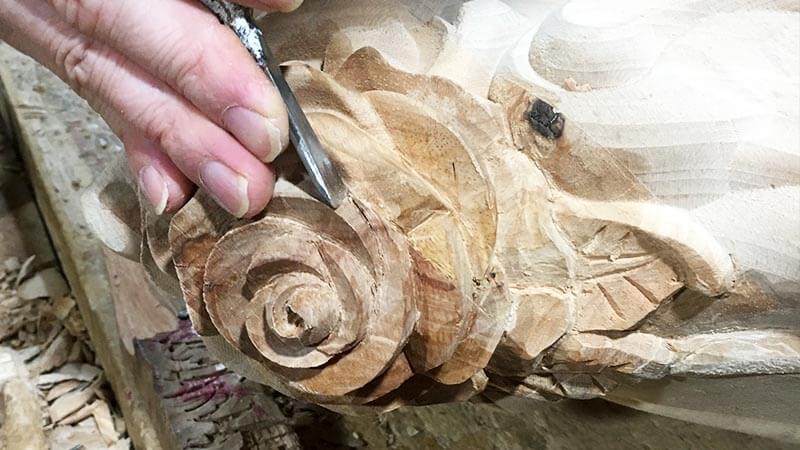 4
Manual carve patterns or designs on woodwork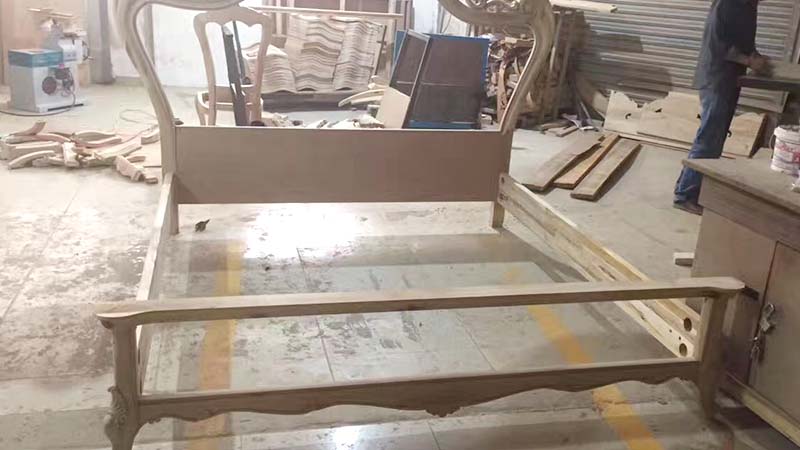 5
Piece wood together assembly into a semi-finished product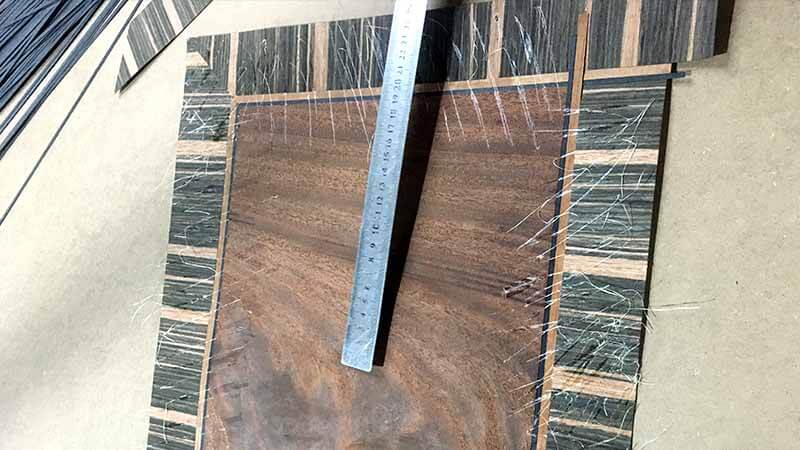 6
Pure hand-cut, bottle stick natural wood veneer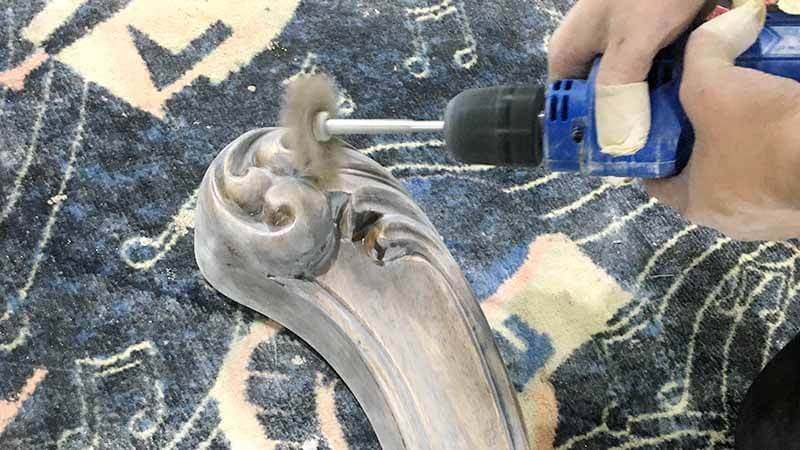 7
Polishing the semi-finished product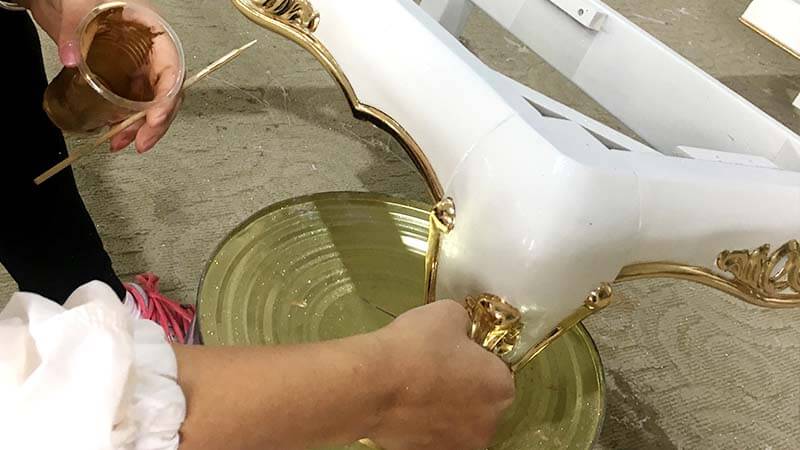 8
Hand-pasted 14k gold foil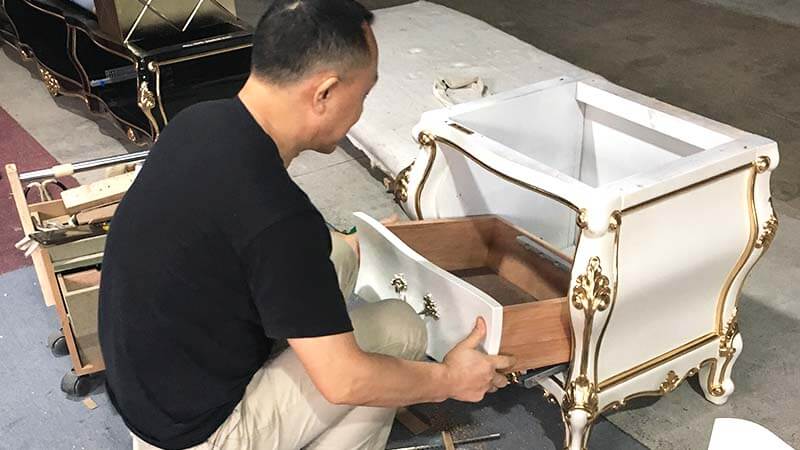 9
Accurate installation of finished products