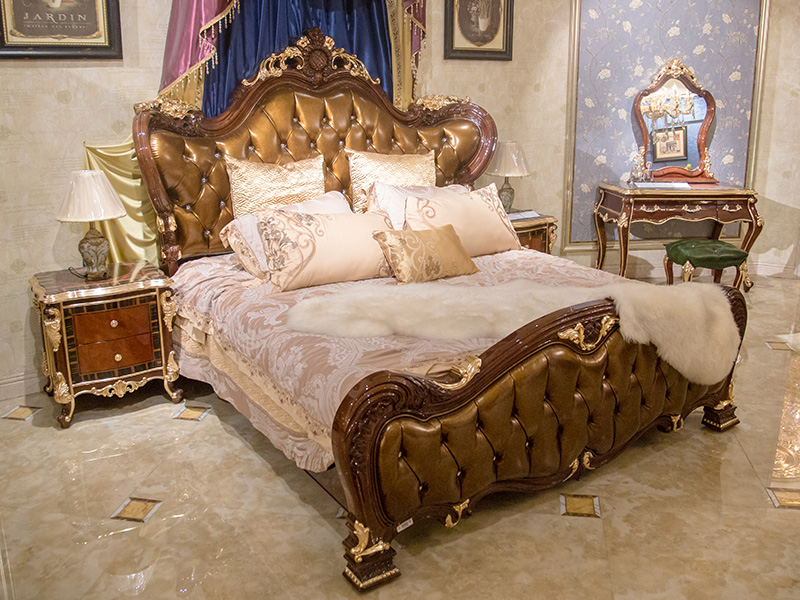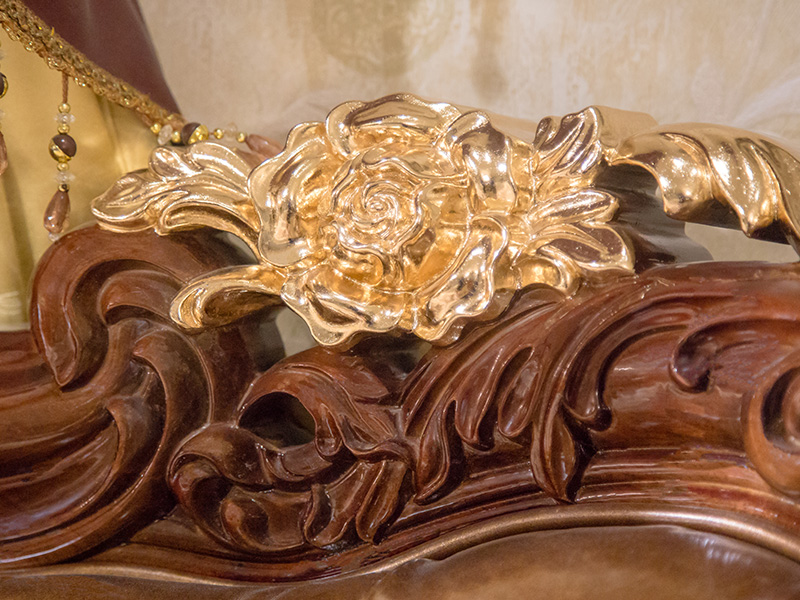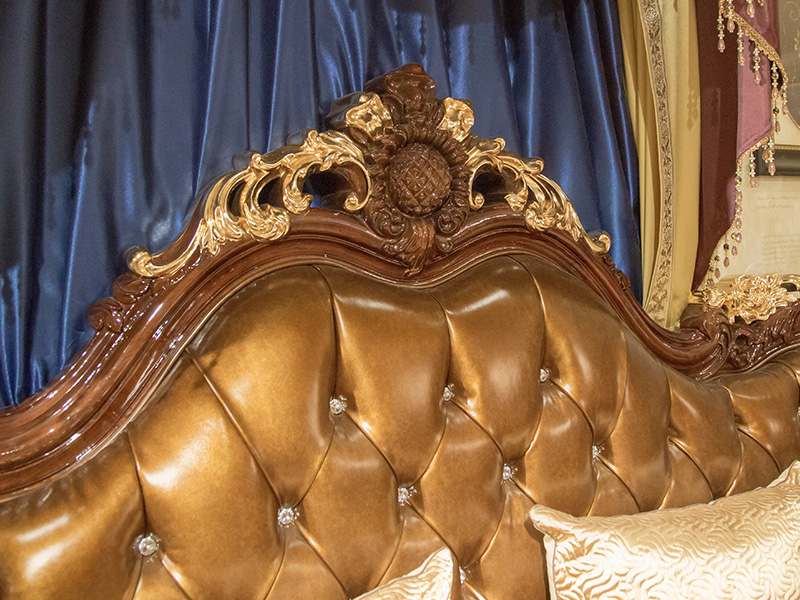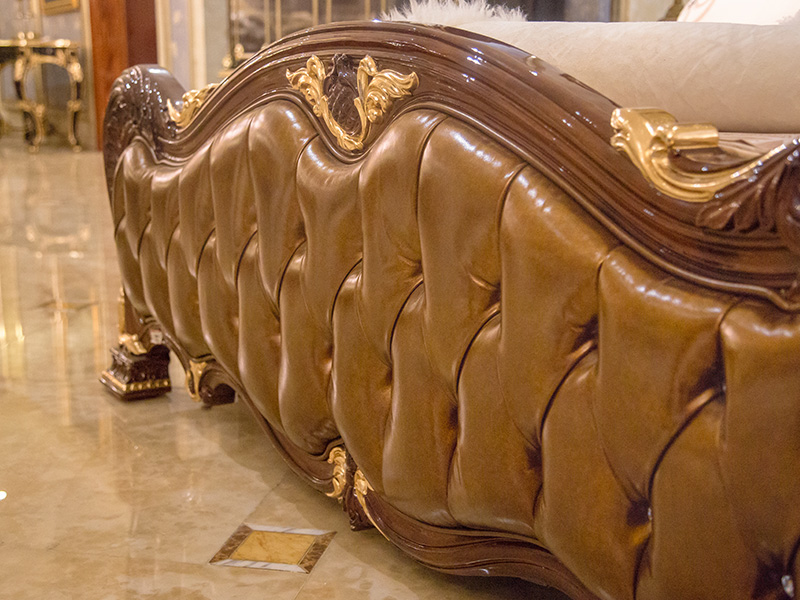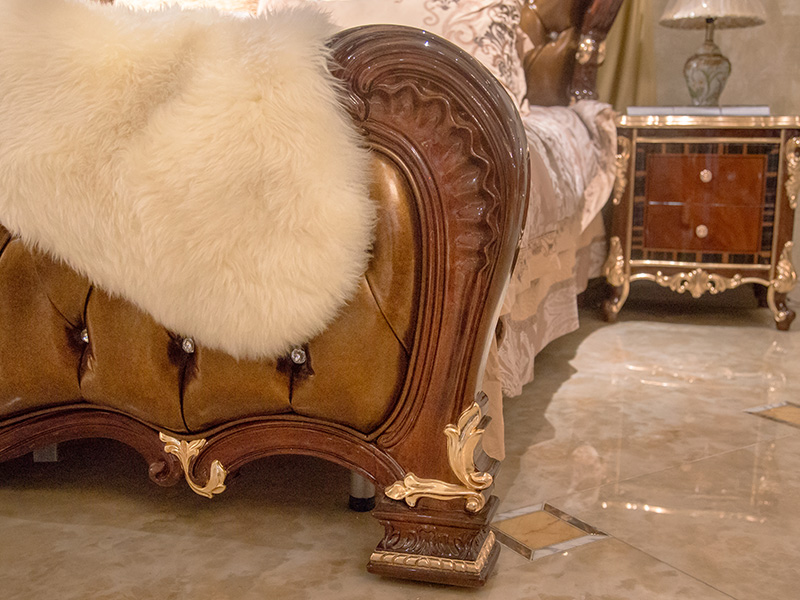 Look for the romantic and elegant, winding and exquisite patterns, pure elegance and romance to show in the world now, luxury, elegant, romantic, give you a kind of longing for the luxury life. The bed board, perfect and full of radian, the overall design make smooth reading. The top carving with a shining sunflower stretch long and unbroken, hope your life same as the sunflower which always towards the sun, shining in your live.
The foots of the bed design in square shape with 14K gold, combine with marble pillar design, much more classic taste, much more classic story.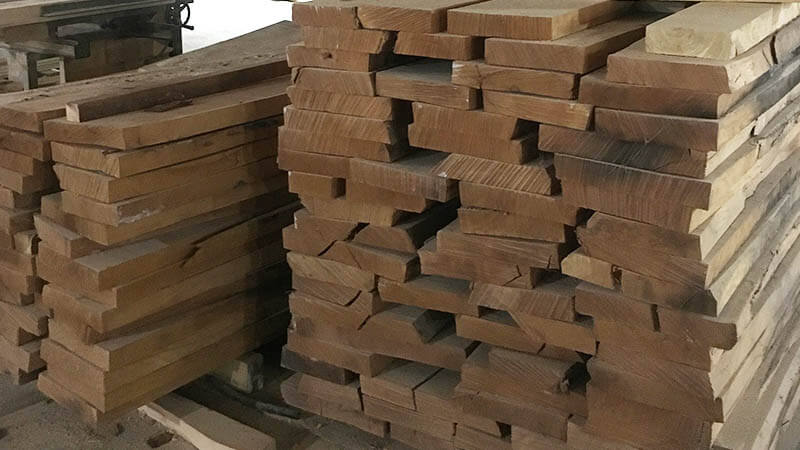 1
Choose good quality French breech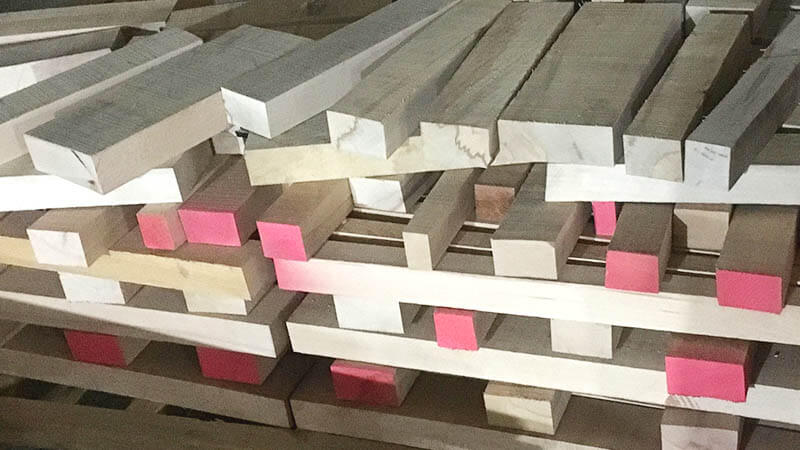 2
Cut the wood into squares, and shape the wood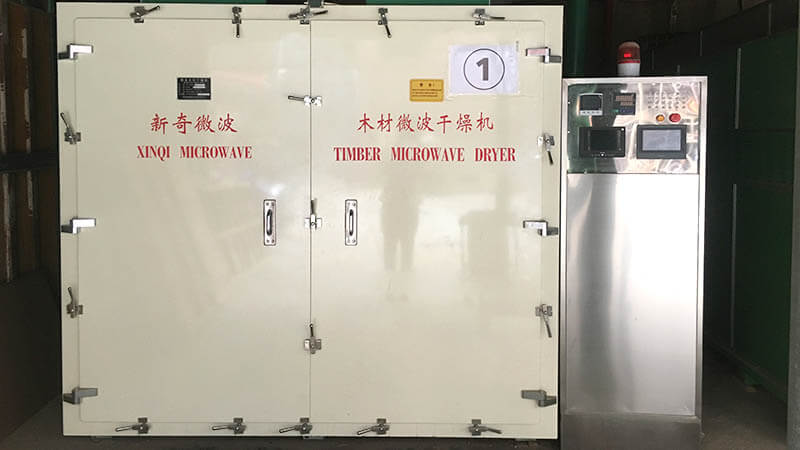 3
Wood is dried to be moisture content 8%-12% which is international standard.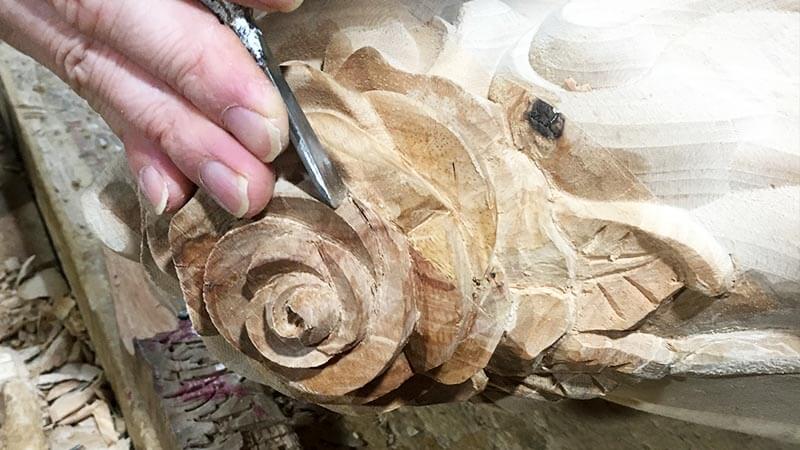 4
Manual carve patterns or designs on woodwork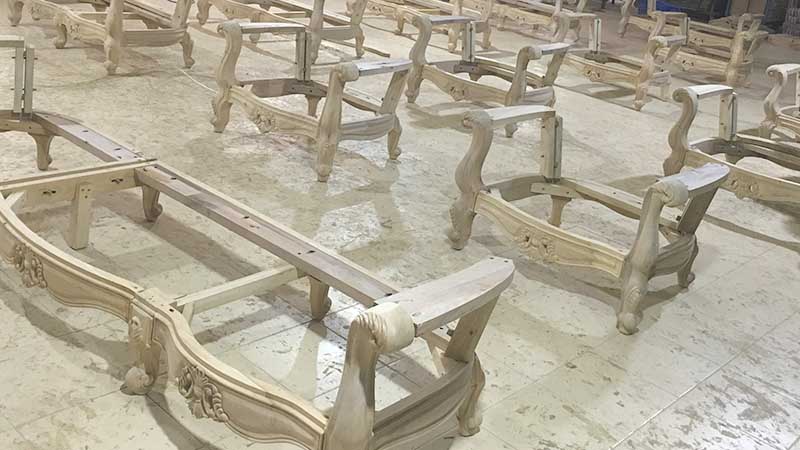 5
Piece wood together assembly into a semi-finished product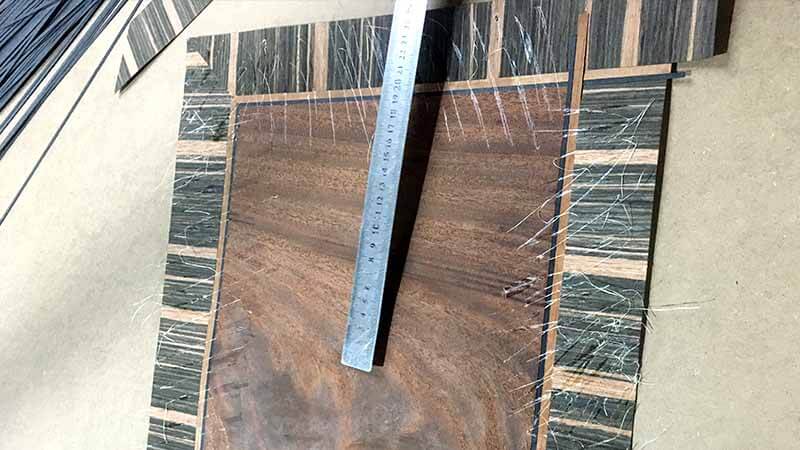 6
Pure hand-cut, bottle stick natural wood veneer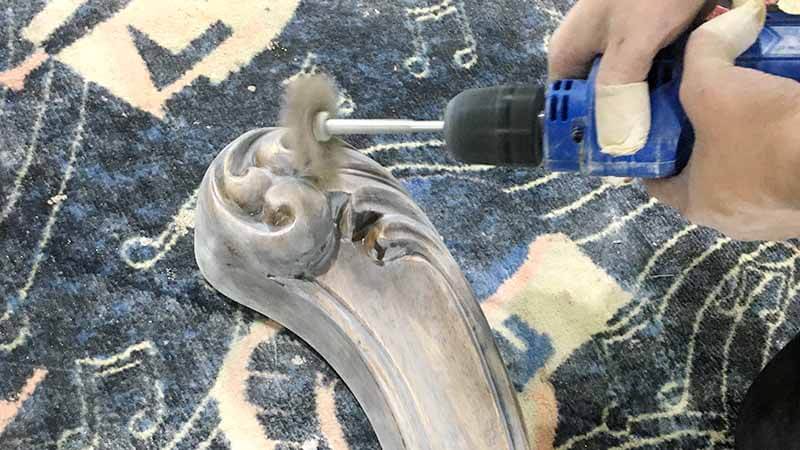 7
Polishing the semi-finished product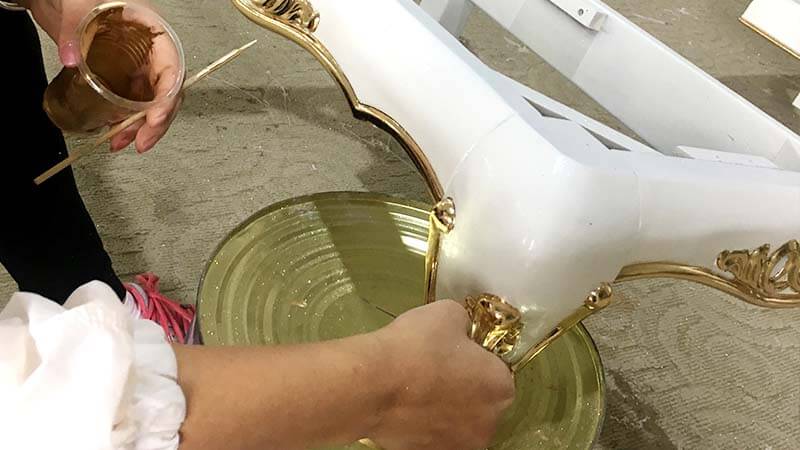 8
Hand-pasted 14k gold foil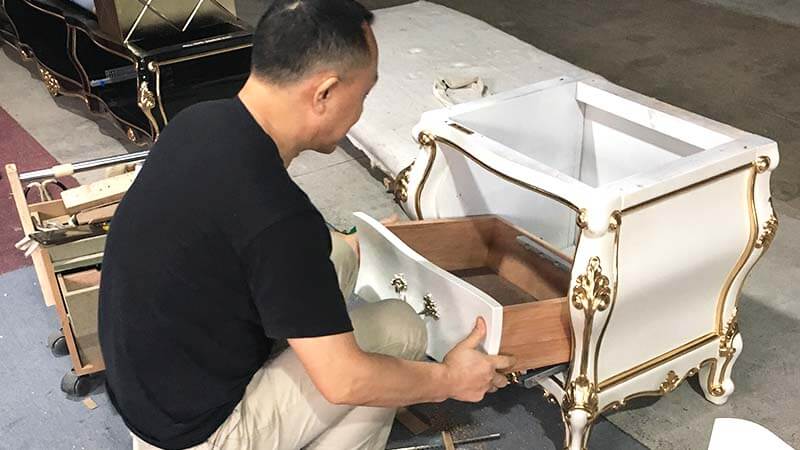 9
Accurate installation of finished products