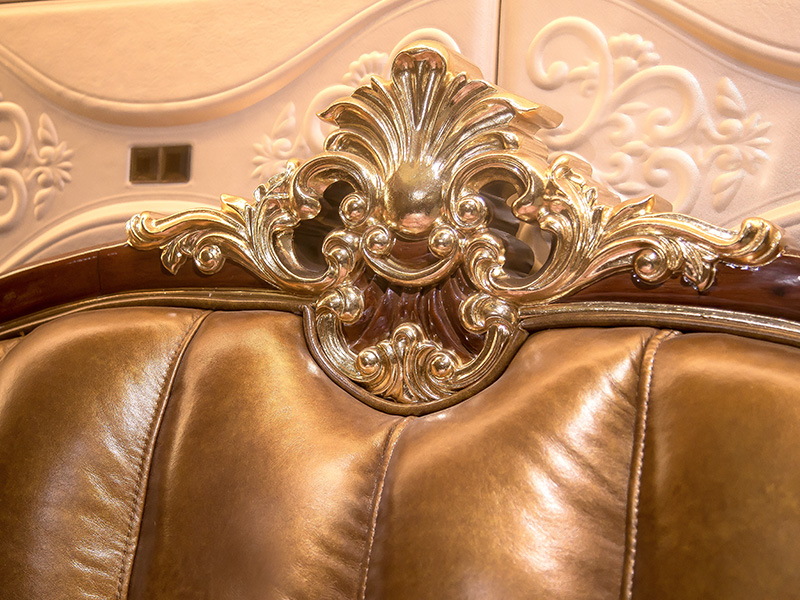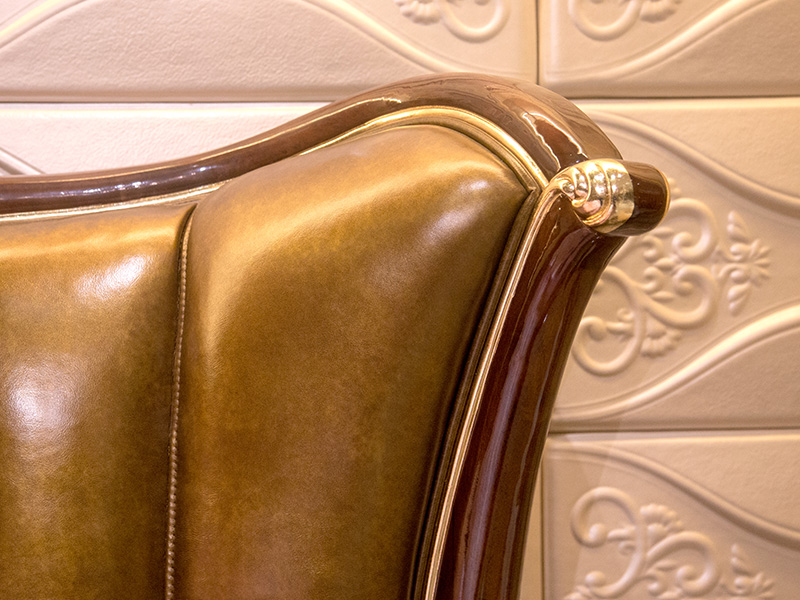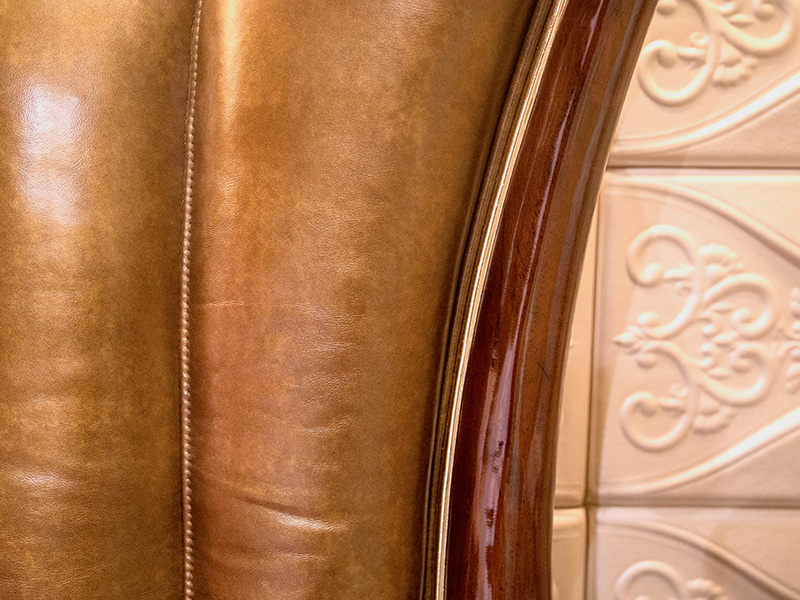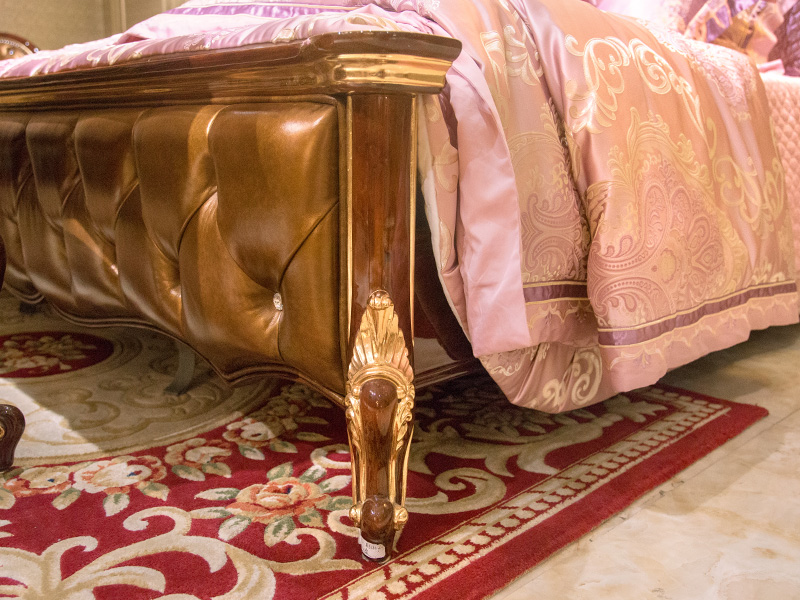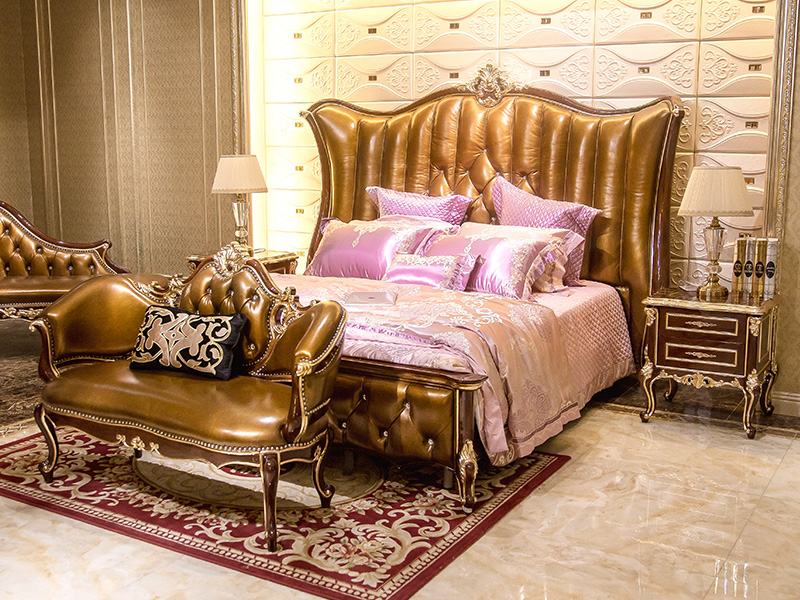 Thick bed give you enjoy a sense of security, as if into the harbor of love, to forget all the sadness, even steady, give you a quiet and comfortable and sleepless night. Thick full back line, comfortable, smooth, delicate details to you the most wonderful life to enjoy, to highlight more mature quiet and calm, simple and generous. Each hand carving, after thinking, every match, several screening, every detail carefully, make life infinitely close to art. Brown colors, soft and warm the overall shape, a luxury and romance of dazzling, as if exposure to love warm embrace. Multi angle display, so that every detail is charming. Elegant lines outline the atmospheric luxury, classic colors highlight distinguished, visual and tactile elaborate design, creating classic fashion life.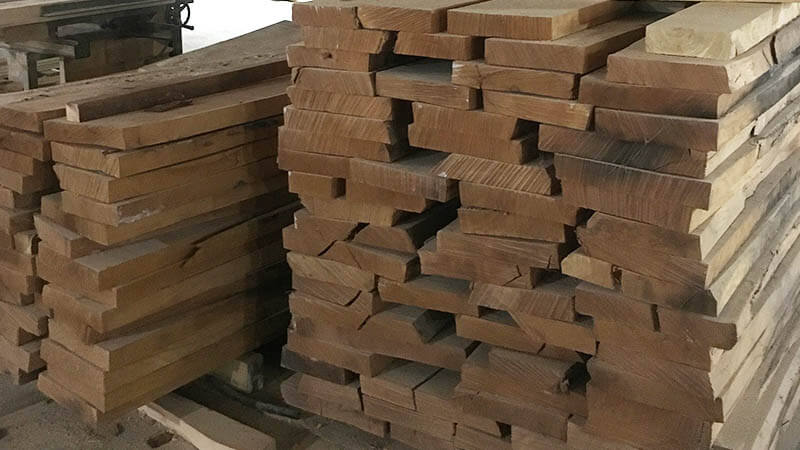 1
Choose good quality French breech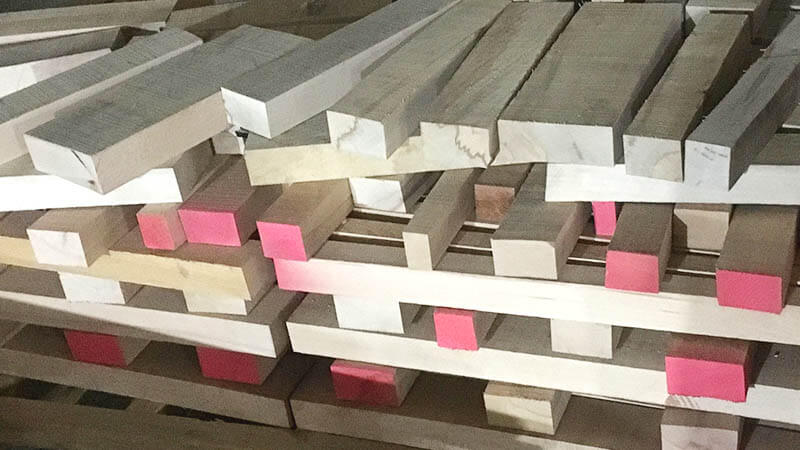 2
Cut the wood into squares, and shape the wood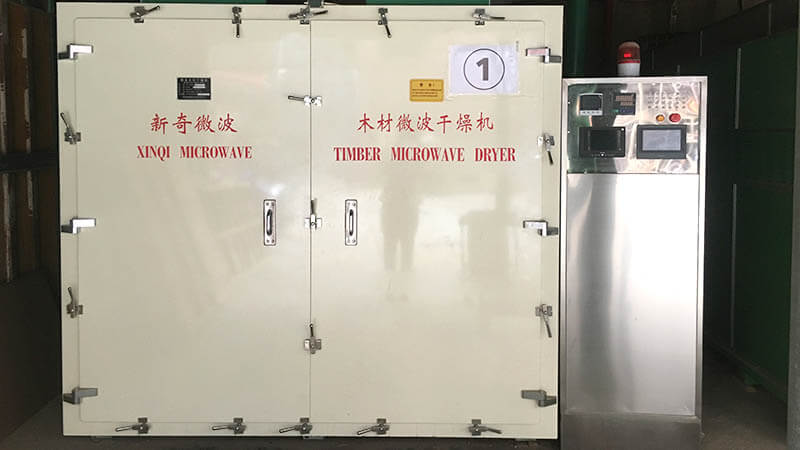 3
Wood is dried to be moisture content 8%-12% which is international standard.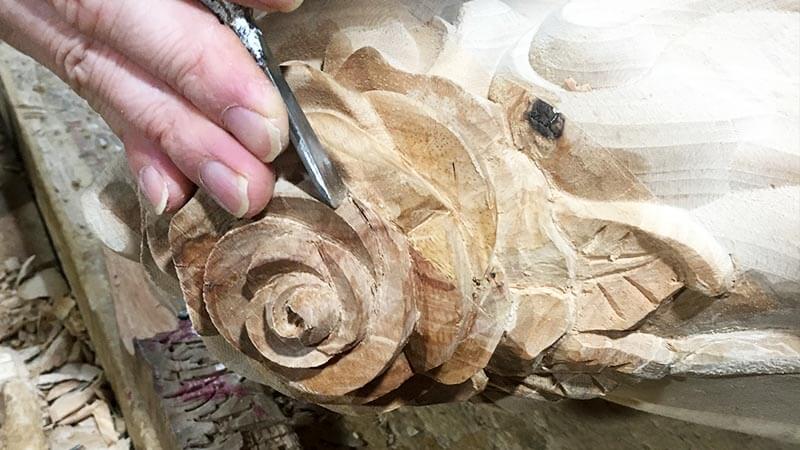 4
Manual carve patterns or designs on woodwork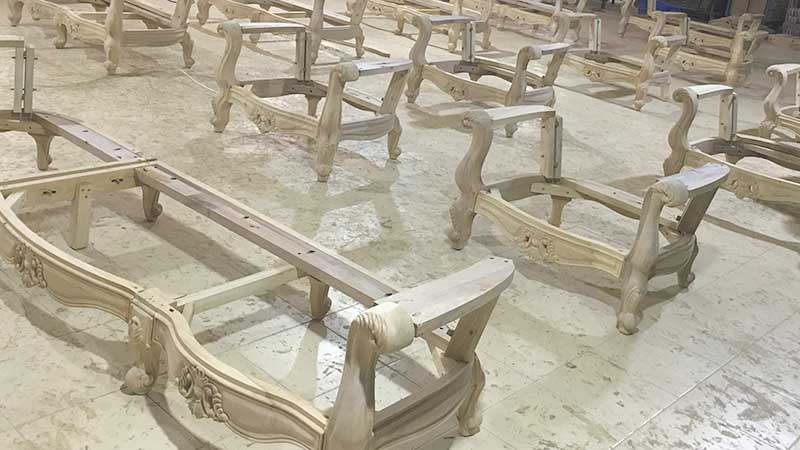 5
Piece wood together assembly into a semi-finished product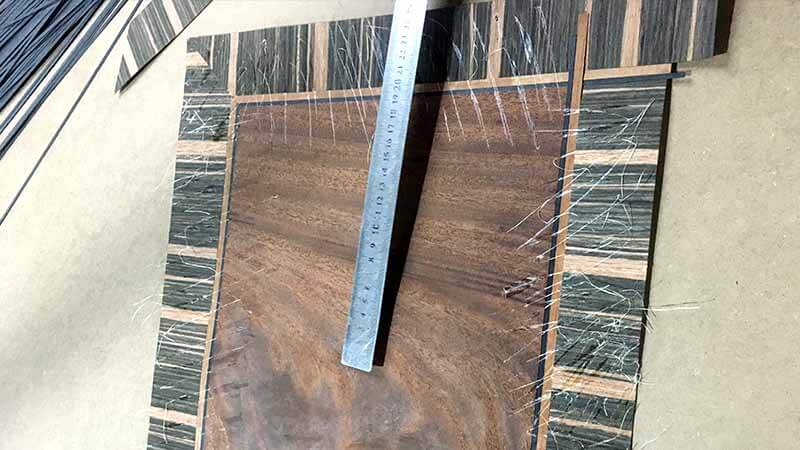 6
Pure hand-cut, bottle stick natural wood veneer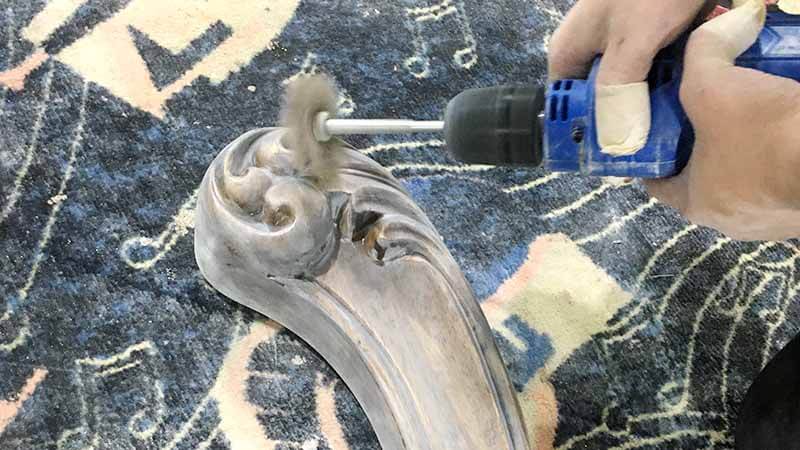 7
Polishing the semi-finished product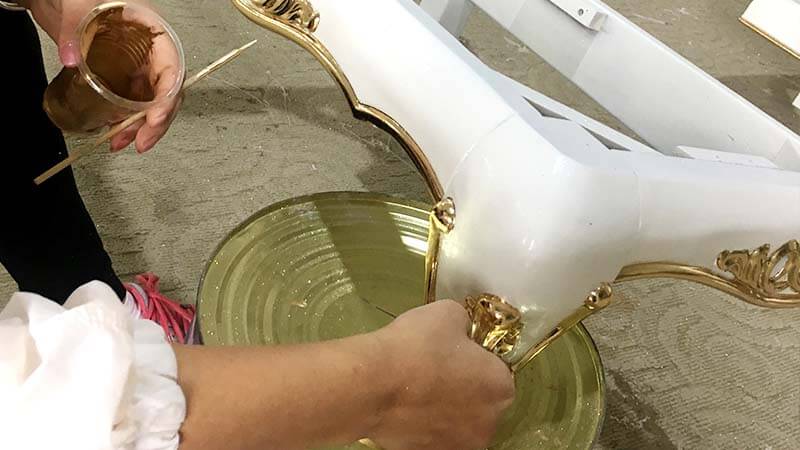 8
Hand-pasted 14k gold foil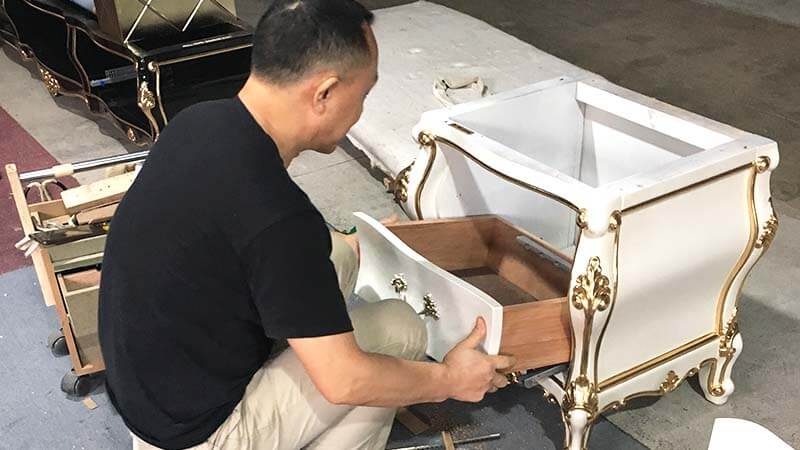 9
Accurate installation of finished products