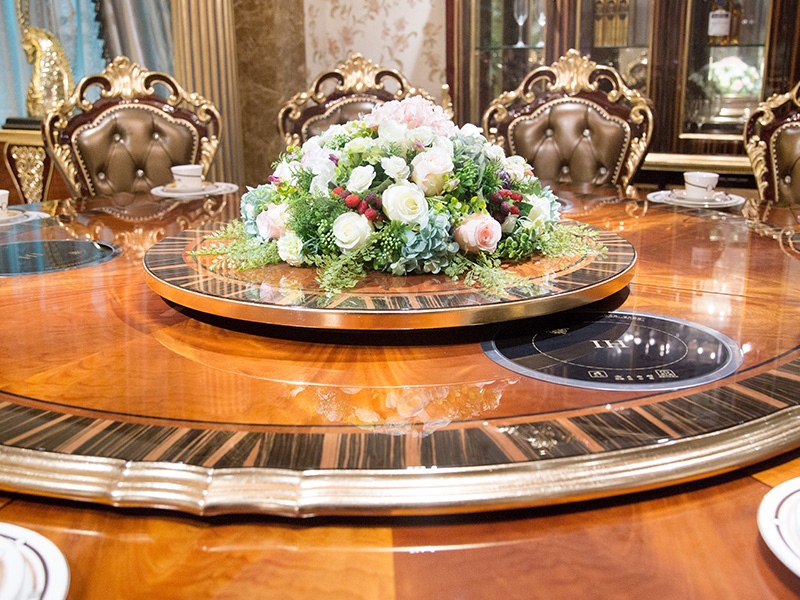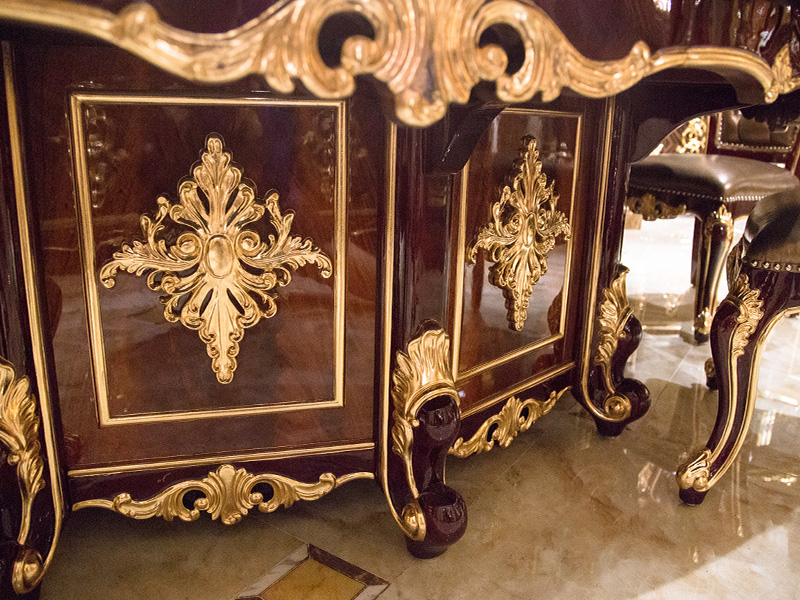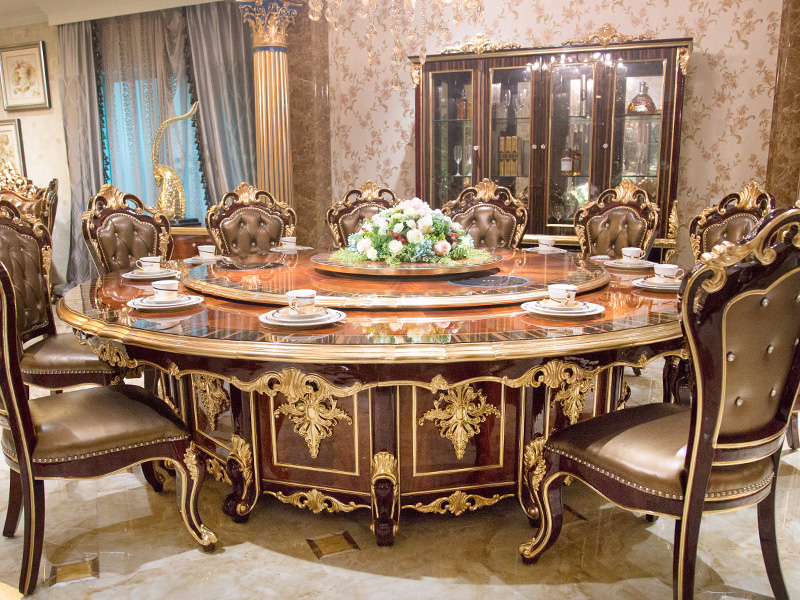 This is a grand introduction to the king of the table category of our James Bond classic furniture. It has a huge body, it has a complex sculpture, it has a lot of gold foil, it has electric performance, it can accommodate 8-18 people to eat. It is a classic dining table with jf522 large-scale electric three-layer desktop. How powerful it is! It is a shining star everywhere. Many clubs and families are using it. Everyone says that it is a good helper and a good product!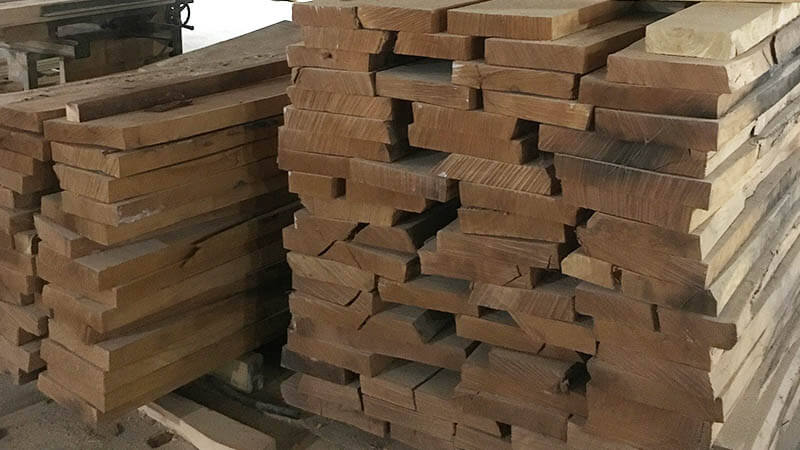 1
Choose good quality French breech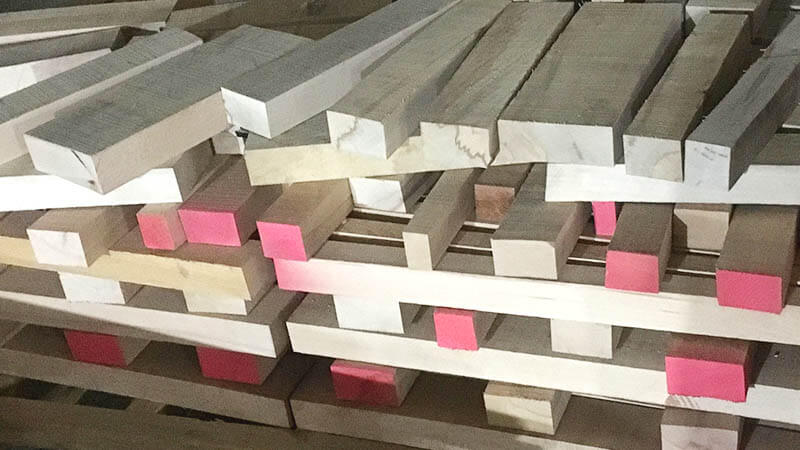 2
Cut the wood into squares, and shape the wood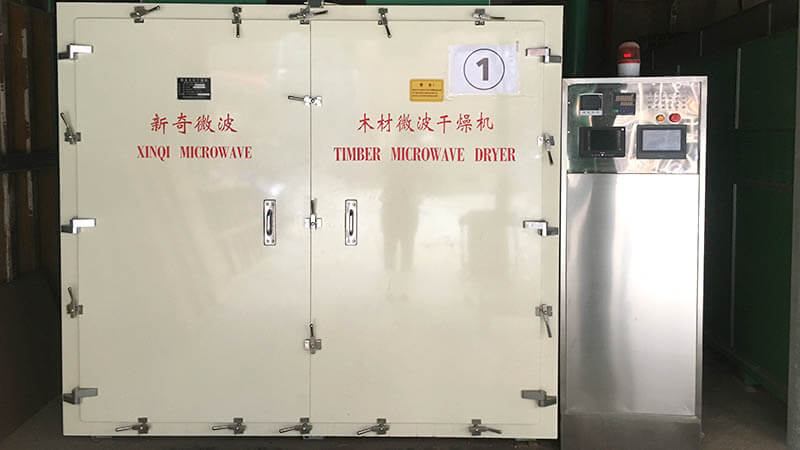 3
Wood is dried to be moisture content 8%-12% which is international standard.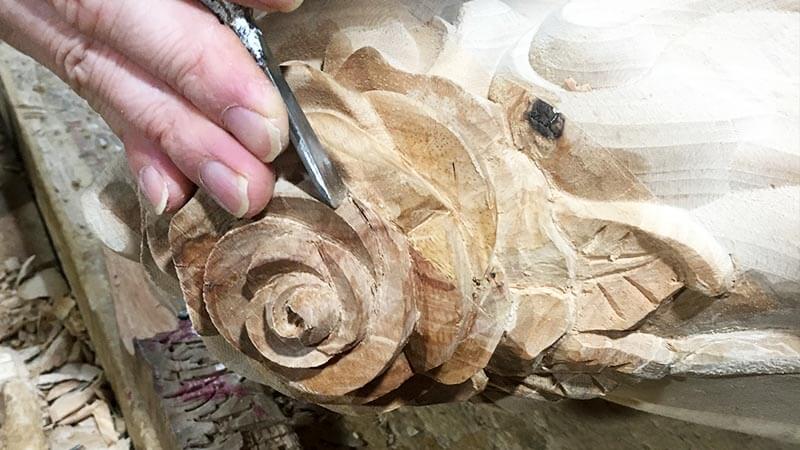 4
Manual carve patterns or designs on woodwork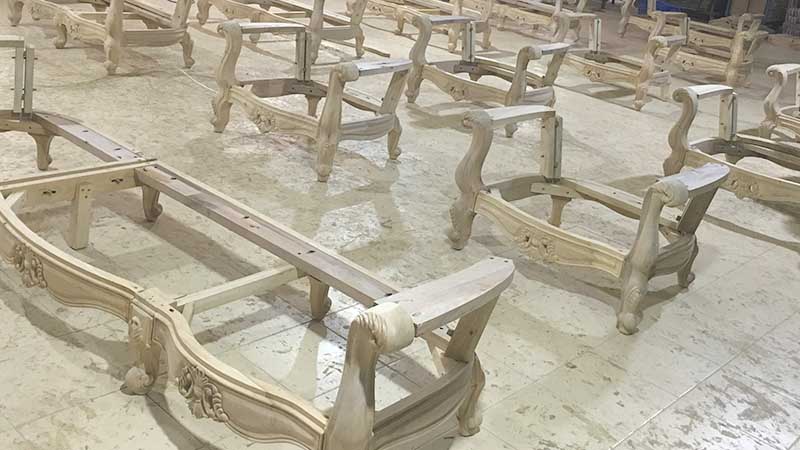 5
Piece wood together assembly into a semi-finished product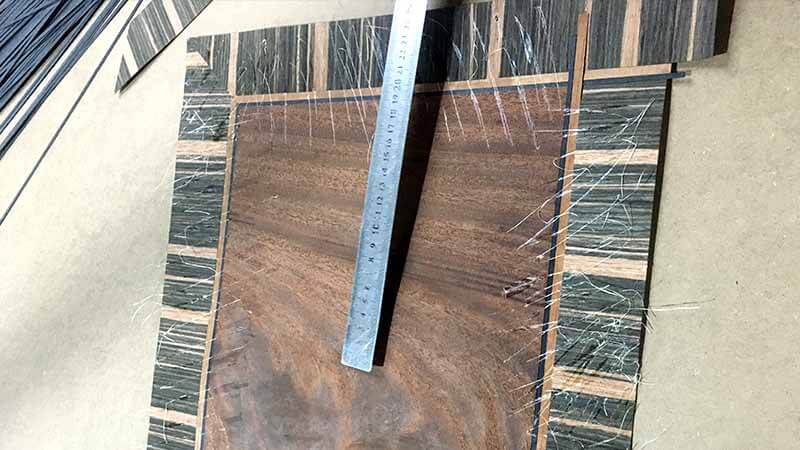 6
Pure hand-cut, bottle stick natural wood veneer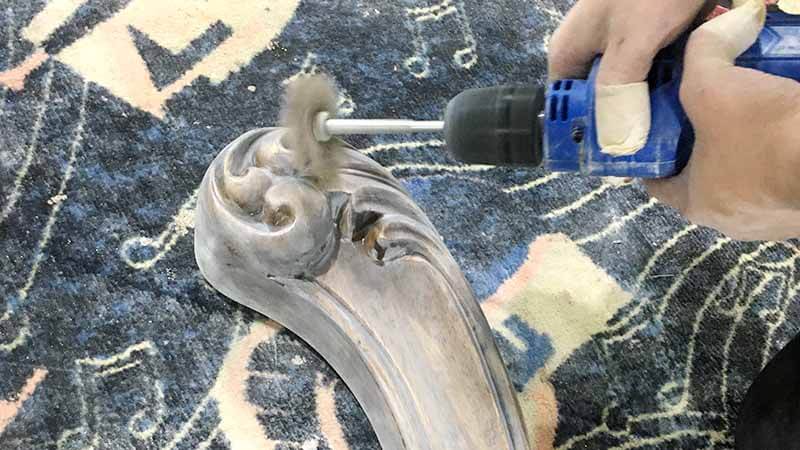 7
Polishing the semi-finished product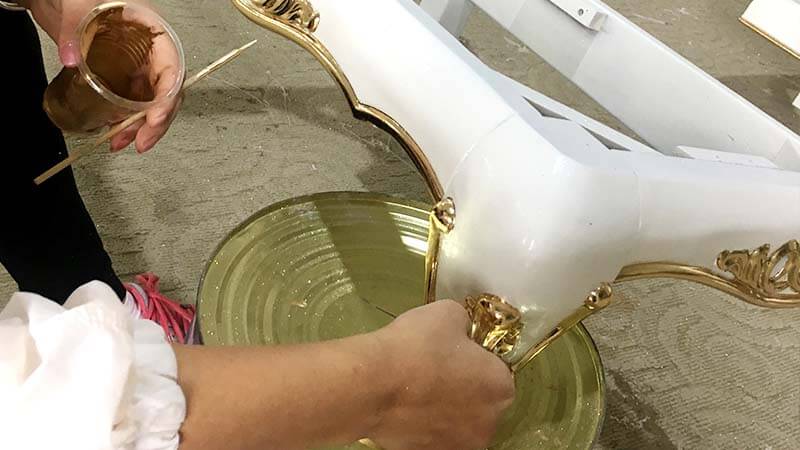 8
Hand-pasted 14k gold foil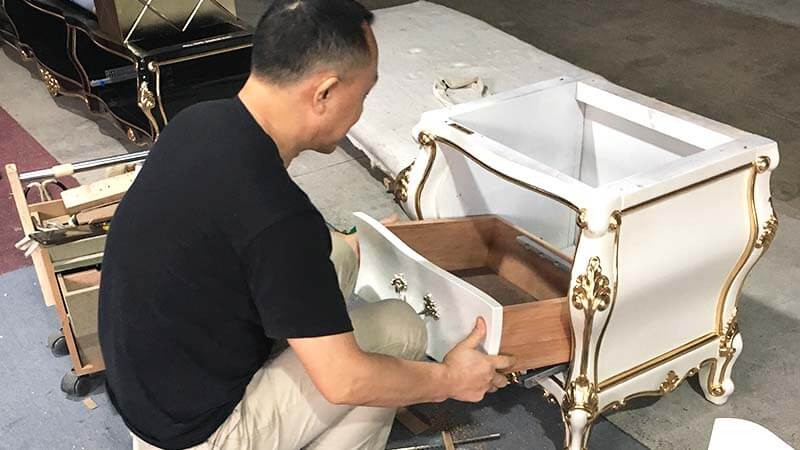 9
Accurate installation of finished products