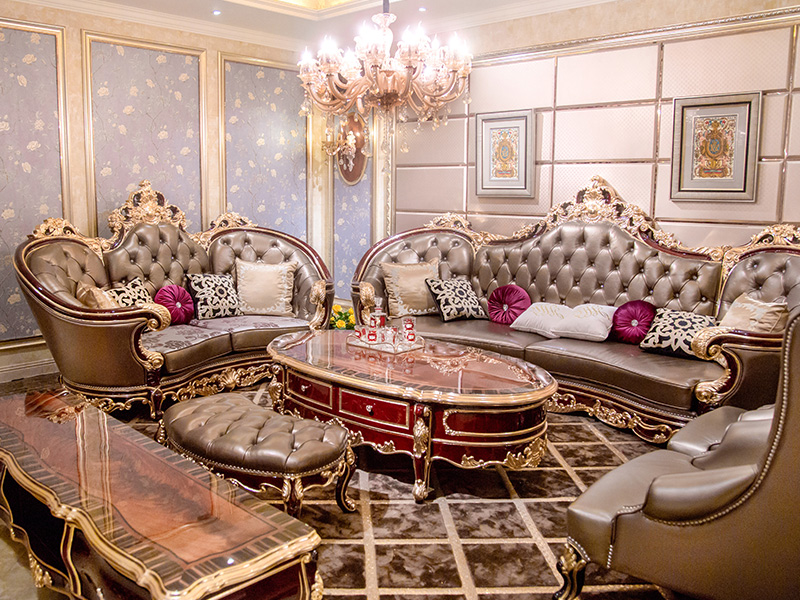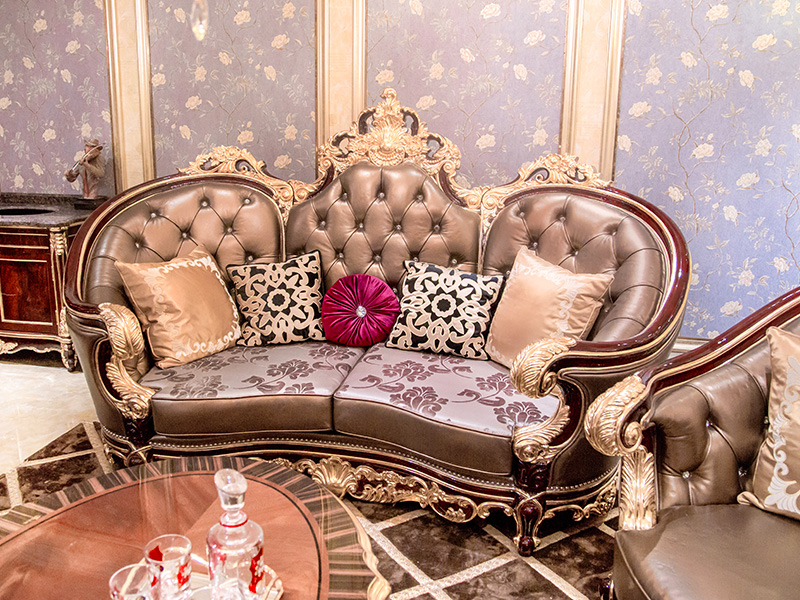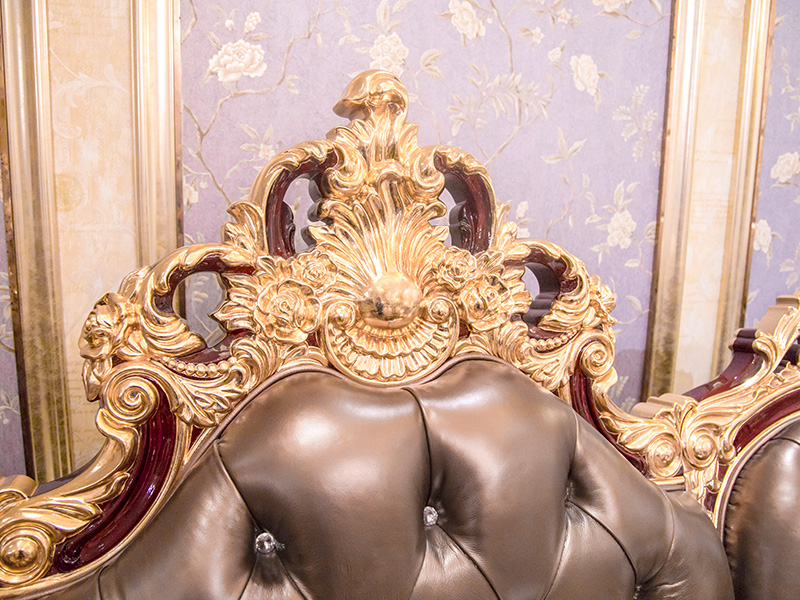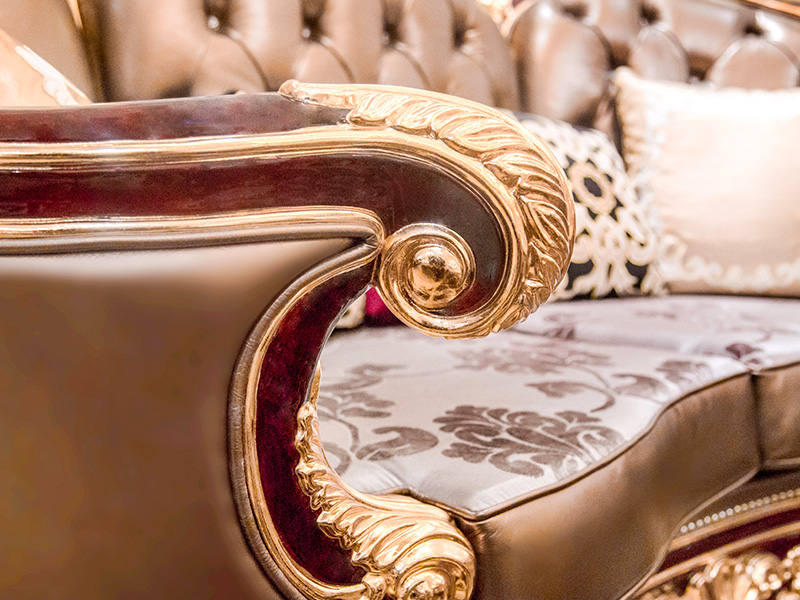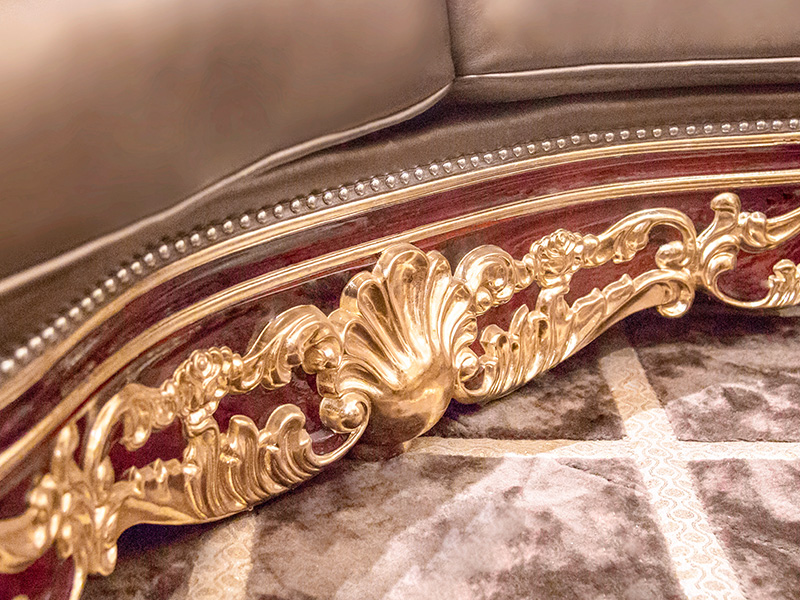 Normally, the outline of classic home furniture and each turning part are the curve that feels by symmetrical, rich rhythm or curved surface is formed, decorate 14K gold foils part is acted the role of. With deep warm tone give priority to, aureate it is indispensable colour element, whole gives a person a kind of luxuriant and solemn feeling. Up to now, classic furniture has become the symbol of a kind of grade.
Armrest place imitate the bosom of the mother, warm and noble with security.
The seat bag can be used on both sides, one side is Fabric and the other is Leather. In summer, Leather is cool and pleasant, while in winter, Fabric is warm and comfortable.
Armrest edge arc design, prevent collision injury
Copper nails on stool feet are evenly distributed and will not crack due to the kicking and bumping of little urchins.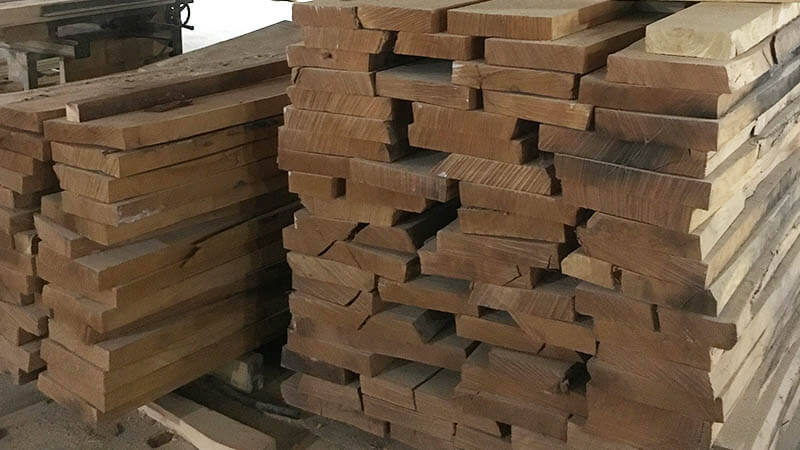 1
Choose good quality French breech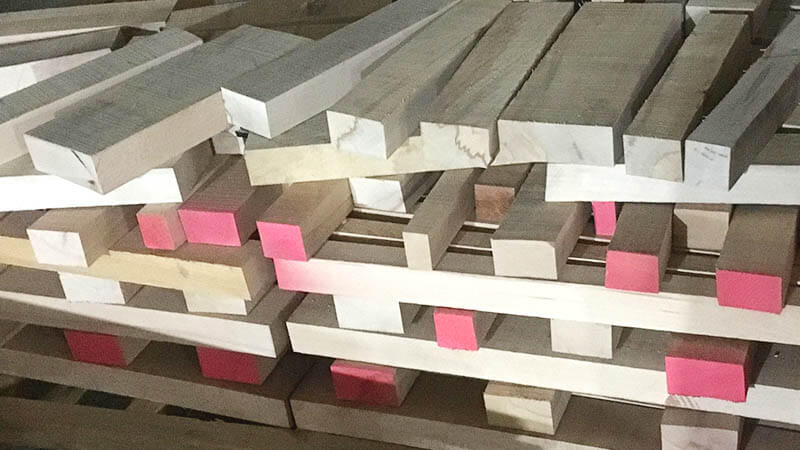 2
Cut the wood into squares, and shape the wood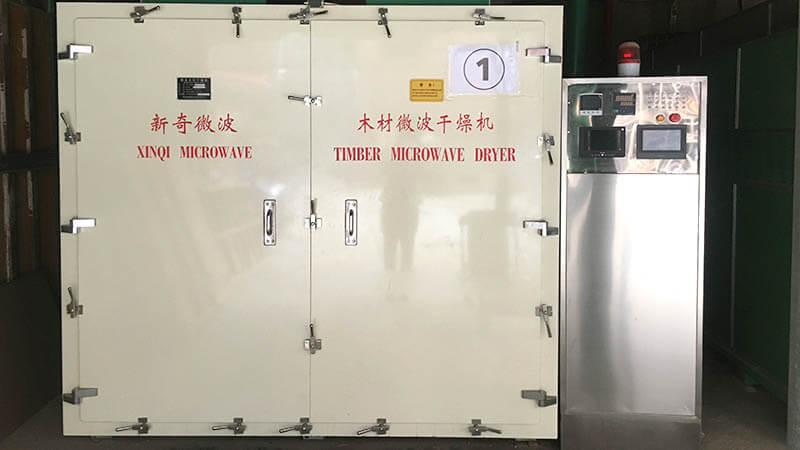 3
Wood is dried to be moisture content 8%-12% which is international standard.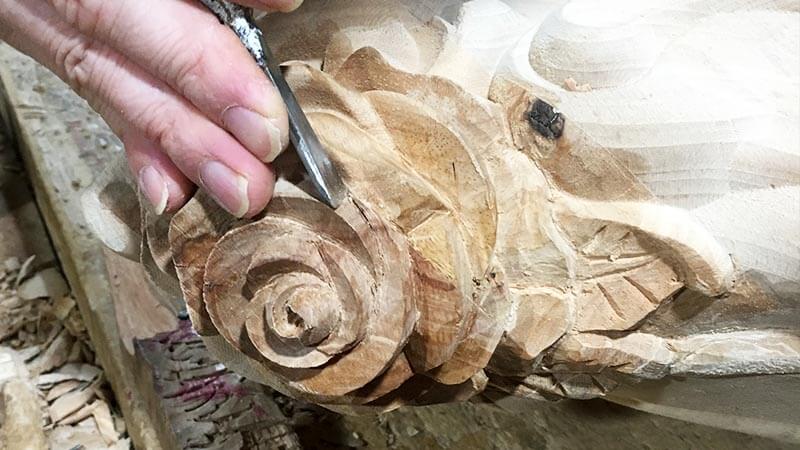 4
Manual carve patterns or designs on woodwork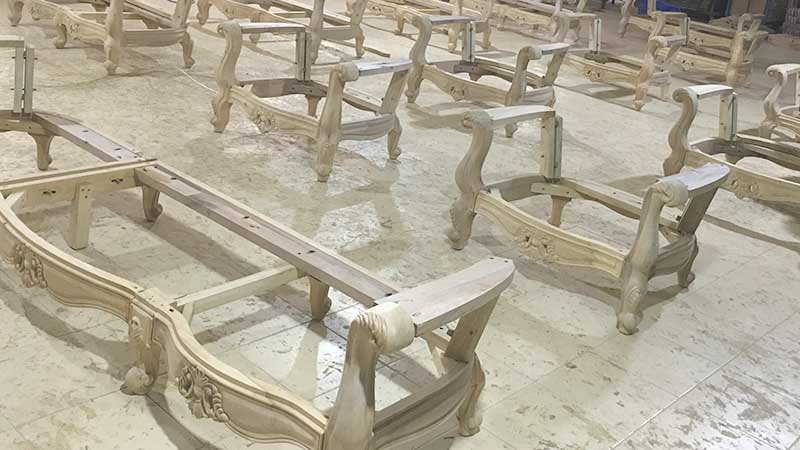 5
Piece wood together assembly into a semi-finished product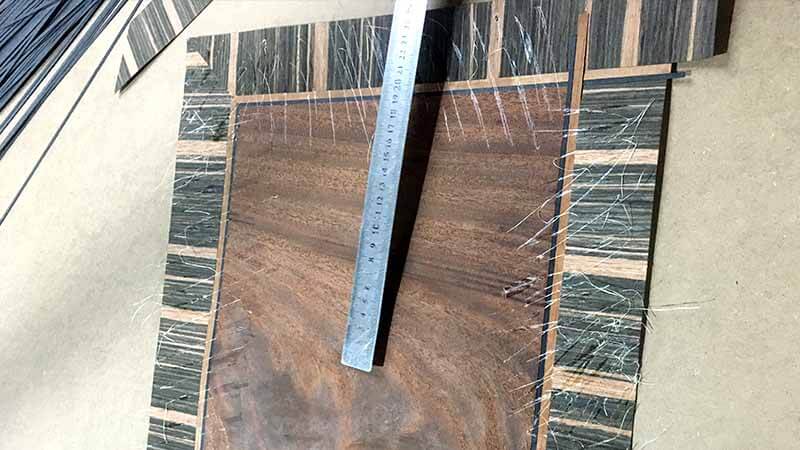 6
Pure hand-cut, bottle stick natural wood veneer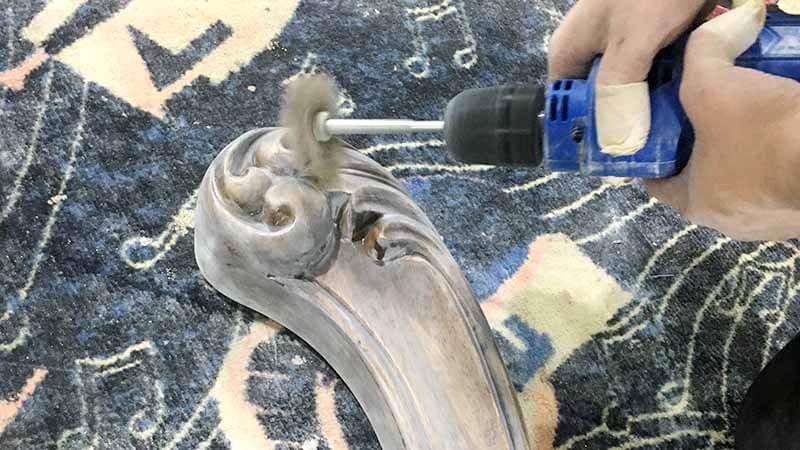 7
Polishing the semi-finished product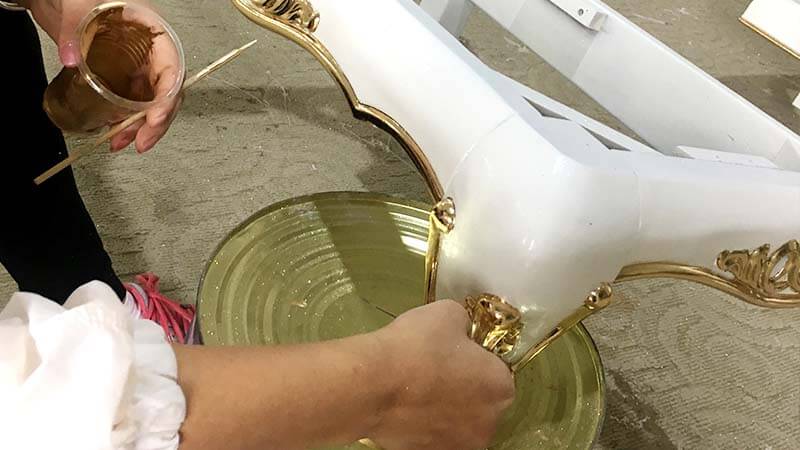 8
Hand-pasted 14k gold foil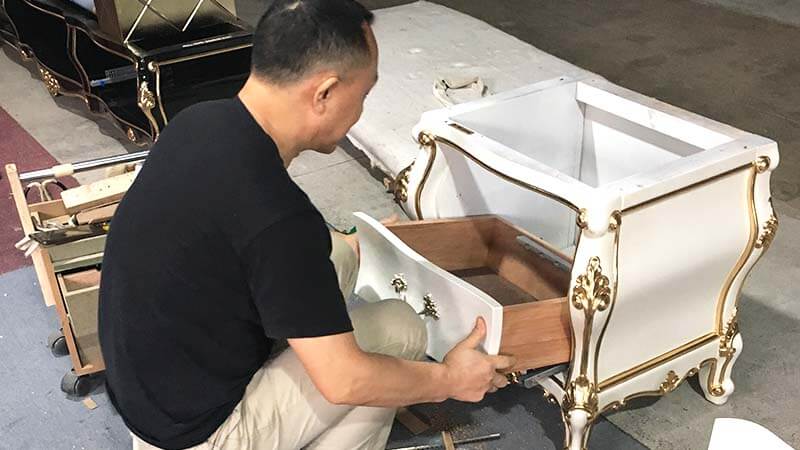 9
Accurate installation of finished products